May 13th, 2013
This is how I feel about variance.
I know that there's really nothing to be afraid of, but it still scares me to death. If variance didn't exist then I wouldn't be able to be a professional poker player. The existence of variance leads to the inevitable downswing, and with proper bankroll management, these downswings should be sustainable.
I am nearly at the end of my tenth year playing poker professionally. In the past decade, I have had five significant downswings, each one bigger than the one before it. My tax returns show me as winner every single year, even with some extremely brutal downswings that lead me to too close to busto (examples here and here). Following every one of my "worst downswings ever" is one of my "best upswongs ever".
So, cliff notes of what got me to this spot, and a general summary of why I haven't blogged very much lately:
End 2011 WSOP, nothing's gone right since April 14th, 2011. Go on greatest run of life, finish 12th in Main Event for over $200k in my pocket. Crush everything in life except relationship until spring 2012.  I ended that, bought a house, played some poker, everything's perfect, and then it happens. BOOM. I get fucked three handed on a final table. No big deal, I can't complain, I've won everything I've touched for 9 months.
Little did I know, that was the moment The Doomswitch Operator flipped mine.
These are my results and notes from this time frame: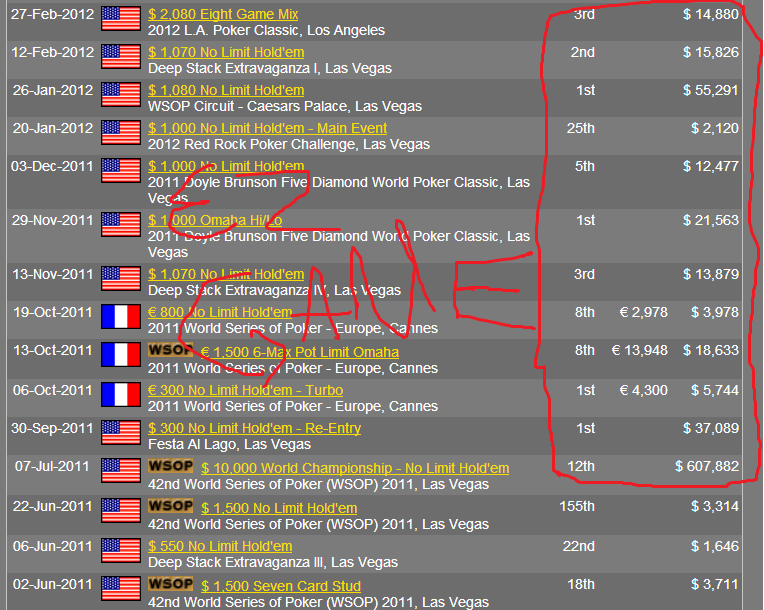 As you can see, it started to get to me last fall. I had just sunk half my bankroll into a house and was very proud of it. I had filled it with tenants, but they weren't paying rent. Things were fine though, I did this intentionally. I had backing for the big mixed game, and was about to receive an offer to co-host the HPT. I rejected the offer, asking for more money or to be able play in events as well, and both were denied. I lost about 75 big bets in the big game and my backing with it. I stone bubbled three tournaments, mercifully being gifted a half min-cash in one of them. I head back to Colorado for Thanksgiving licking my wounds.
The best thing to do in a downswing is to move down in stakes and work your ass off until the universe returns to a state of normality. Just before I left for my trip down to the minors I jumped wrecked my truck, snapping a tire off my axle.  Oh eff eff off.  No problem, I borrowed Kendra's Durango while it was in the shop, she borrowed her grandparent's truck, which has over 450,000 miles on it and has never left our county which has no stop light.
I cashed in zero of the small field tournaments in Blackhawk and I lost my ass to the easiest cash game in the country.
So, once again I had swung the entire spectrum.  From everything is going great to nothing's going well except my relationship.  Determined to fix this, I launch a vendetta against The Commerce at the beginning of this year, the 2nd easiest games I know, and the place where I started.  I had a good New Years, got back into playing music live, and for the first time could claim that I made more money playing my guitar than anything else for a while.
They kicked my ass in LA.  I had one week of hope when I made back to back final tables, but then I went right back to losing everything I touched.  Kendra and I decided at this point to give the international thing a go via Rosarito, Mexico.  Spent some time chilling in Colorado, and then I wrecked Kendra's truck.
It can always get worse.  At least this one wasn't my fault, and nobody got hurt in either, so I'm still a long way from "it's worse", but Motel 6 feels like Skid Row compared to The Ritz.  Fortunately Kendra has full coverage, unfortunately State Farm was and still is giving us the dick, offering us about 60% of what it would cost us to replace the vehicle and not budging for months now.
Made all arrangements to head to Rosarito.  Stoked for this, I used to be close to fluent in Spanish, and I spent a lot of time in Baja Norte surfing during college.  I thoroughly enjoyed my winter of living in a ski town, playing online, and spending time on the slopes.  I've always wanted to do the same thing in a surf town.
Kendra and I made to Mexico with two surfboards on the roof of a banged up old Ford truck.  We have a bet between us on who will make the most money South of the border, me and my gambling habit or her and Miss Kay's Food Service.  Spirits are high, and I'm sure that I can conquer variance through volume.  I'm motivated, eager, and about to get clobbered.
I've won 10 out of 30 days worked in the 38 since I got back online.  I'm stuck only $1,405, and that's because I'm playing whiffle ball until this stupid losing streak breaks.  I've got one win, a couple of fifths, and too many heartbreaks.
I made it out surfing a couple of times until all hell was unleashed on my back.  For reasons that I can only speculate, all the muscles concerning my left scapula got tight, compressing bone on nerve, giving me the worst pinch of my life.  I spent over a week in constant pain ranging from 2-8 of 10.  It cost me sleep, health, work, money, and it just plain sucked.
It can always get worse.
So I'm feeling pretty damn good right now.  My back isn't sore very often.  I had my best day of surfing since college on Friday, really felt like the good ol' days.  I had a satisfactorily winning weekend.  I'm about to take a road trip up the coast for my buddy's wedding, come back to Mexico and finish up the SCOOPS, and then I'm off to the WSOP for the summer.  I've got plenty of run good stored up and lots of big events to use it over the next two months, so I'm looking forward to that.  I can't do anything about the past, and I can't control what happens after I'm all-in, but if I keep putting the money in good then my future will be fine.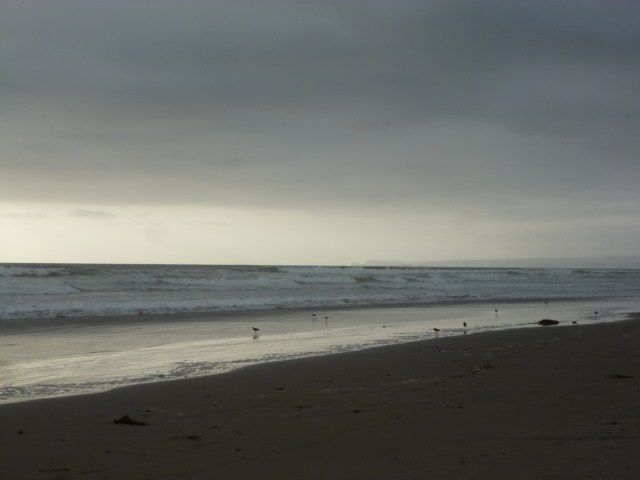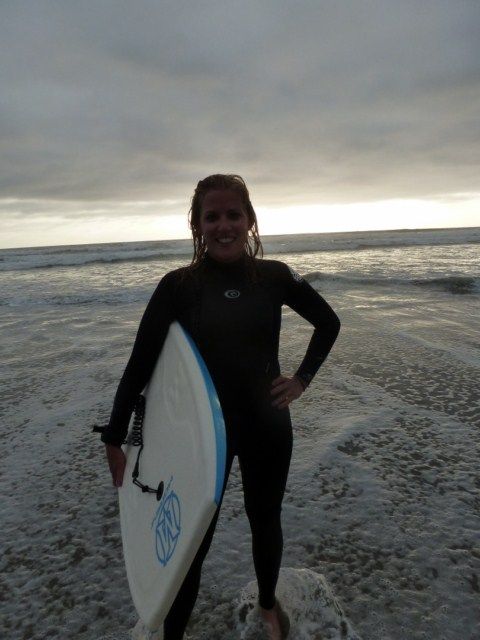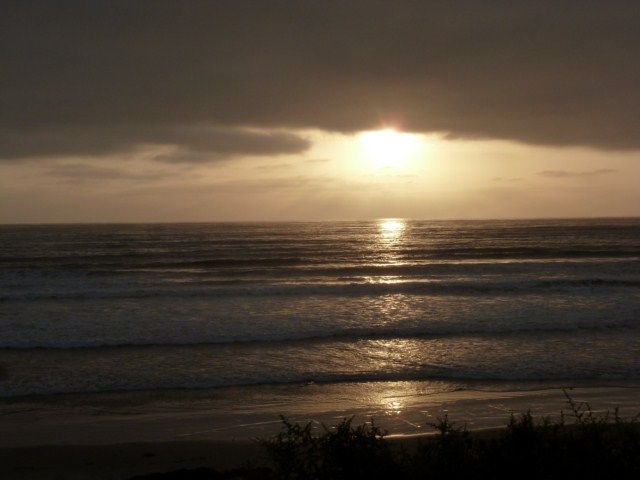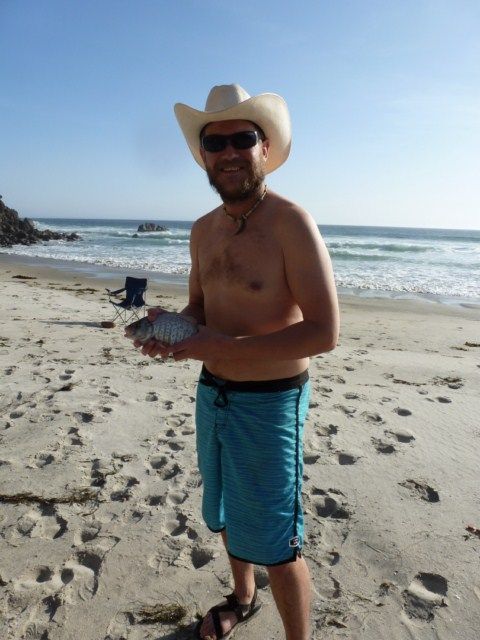 Peace and good luck,
Devo
Filed under: Uncategorized | 2 Comments »