May 3rd, 2008
418 miles today, 723 total…
---
Shortly after writing yesterdays blog at the bar in the Hotel Nevada in Ely, our adventures for the night began. Small town, so our options were limited, however with this group, it's pretty much a guaranteed good time. We hung out at the bar for a while and then went out to explore.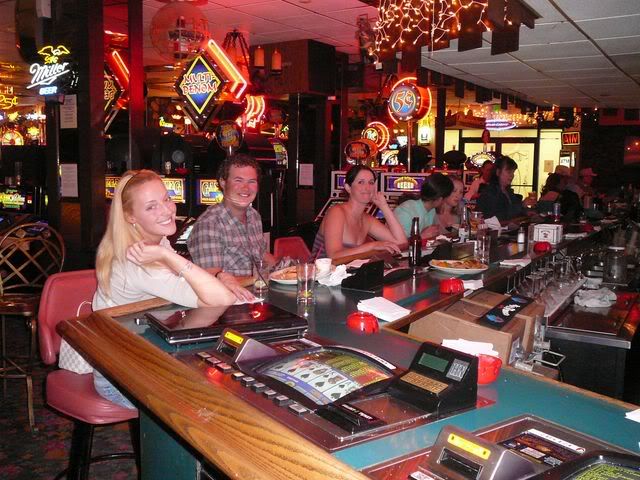 Lacey, Me, Kristyn, Adam, and Brittany.
I had a really sweet pic of Gavin and Bobo but somebody flipped off the camera so I didn't think it would be appropriate :-).
Filed under: Life | 2 Comments »