August 21st, 2009
Day 23
Kicked ass. I stayed an extra day to make it to a day game at Wrigley field, checking another item off the bucket list.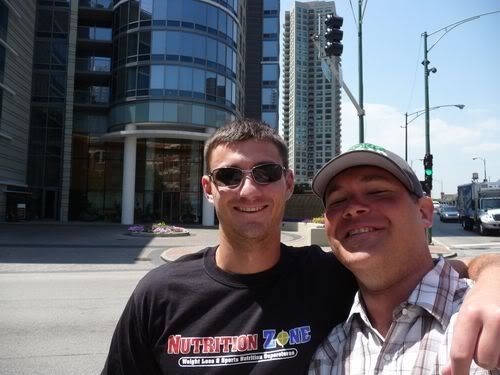 We left Billy's apartment feeling strong and sober, that's his building in the background. The plan was to walk to the El, take it to Wrigley, game on. Problem was that when Billy checked the gametime it was 2:20, eastern time. It was now 12:40 central time. We didn't have the extra hour he thought we did. Thank goodness for Paul Smith, secured us some tickets in the bleachers, and then found us some awesome seats too. Not bad for a big guy!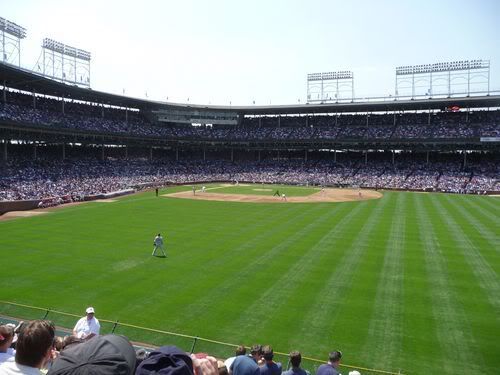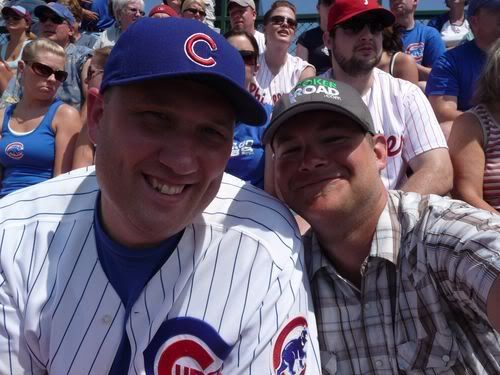 According to Paul, "Sadly you've gotten the whole Cub experience. By the fourth inning we're getting our asses kicked enough that nobody gives a damn anymore and just drinks." I have to say that as far as ballparks go, it was the most awesome time I've had at a professional baseball game ever. The real fun began afterward when we walked around Wrigleyville, bar hopping from our choice of about 100 bars within 3 blocks of the stadium.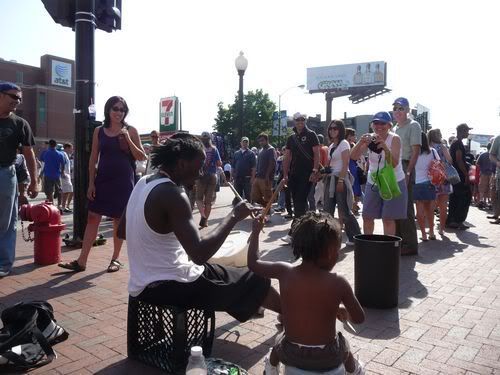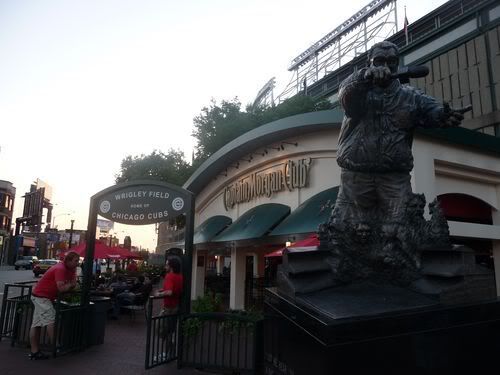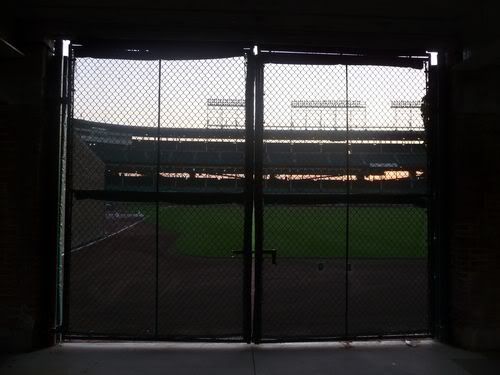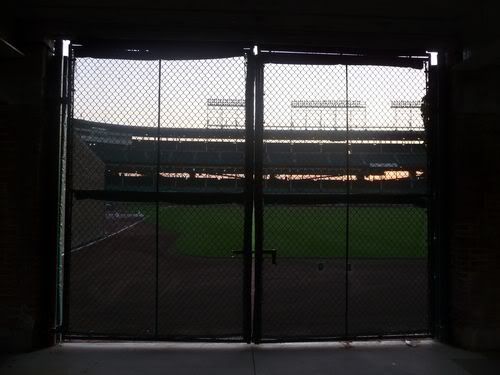 After we had enough we walked back to the El and rode home. When we got off at Grand, we heard the sound of violin echoing through the concrete rooms, and it was awesomely beautiful.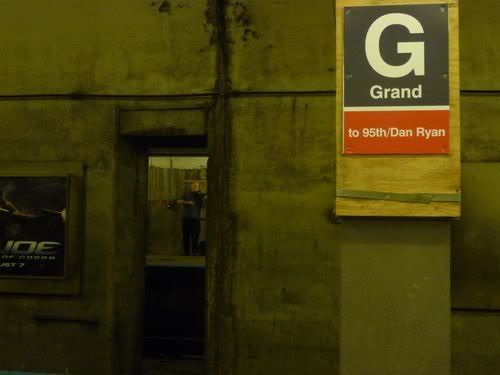 Day 24
I woke up, wrote that blog, left Billy's place, and hauled ass across the flat midwest. Boring. I was headed to Columbus, Ohio to visit my sister who just moved there a month before, intending on going to Ohio State in the fall. It was great to see her, she and a couple of friends took me to a college house party which was quite entertaining, and then we walked back home.
Day 25
Woke up, breakfast at a small college breakfast place that was awesome, and then off towards North Carolina. While looking at the GPS I saw what looked like a pleasant byway, and it turned out to be awesome. I forget the name of the highway, but it followed the Muskingum river, I think, and then dumped into the Ohio river, I think. At the tail end I saw an interesting place, 3 coal plants and 1 nuclear plant on one side of the river, softball fields and a rest stop on the other side.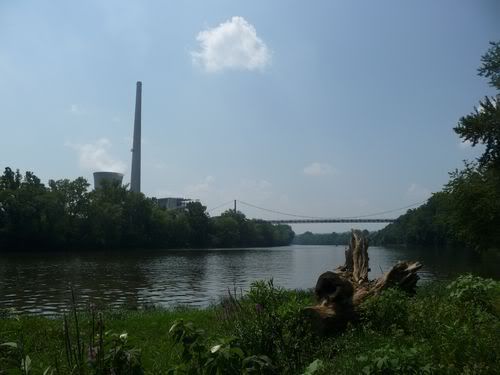 I then continued into Charleston the capital, stopped to wander around a bit.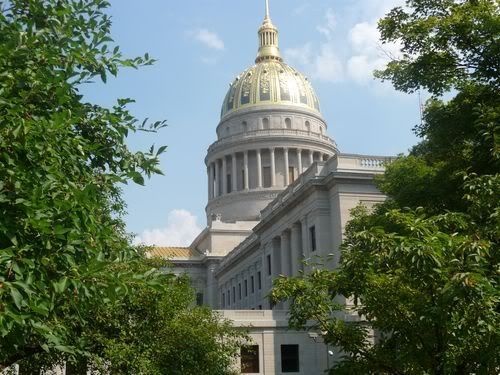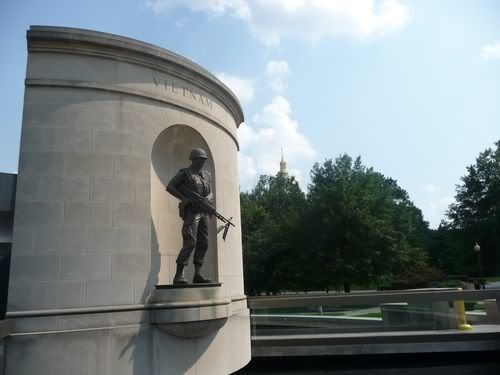 From then on it was ride hard to Lake Norman where I met Court at his family's lake properties. His family owns one lot with two single wides shaped like a 'L' (redneck ranch house!), a garage, a shed, and a refrigerator buried somewhere in the yard from where his grandparents tried to make a worm farm. The next lot over is his uncle's property, and the next lot has an abandoned trailer, is for sale, and has been turned into a go kart track by the next neighbors over who liked to smoke their grass instead of burn it. Lawn clippings.
Day 26-31
Sunday I played online and hated online poker. Monday we went to the lake, Court figured out what I was doing wrong with my wakeboard start, and it turns out that when I was taught to "do nothing, let the boat do the work," I actually did nothing. I have enough board control from surfing and all the other board/water sports I do that I could keep the board steady and just ended up plowing the lake until the rope was ripped out of my hands. He told me to turn the board a little when I felt the boat pull, and literally every time since then it was ez up. He got me jumping that day, then tried to ride the hydrafoil/air chair, and that was a train wreck. Back in home to play online, still hate online poker.
Tuesday was another day at the lake followed by going to one of the many illegal games in the area. I wrote a pretty sweet blog about that night which can be found here. I've started writing a new blog with unique content for Ultimate Bet, and that can be found over at http://blog.ultimatebet.com/category/team-ub/bryan-devonshire/.
Wednesday was a very productive day, I grinded two tables while writing the above blog, made a lil over $500, mostly thanks to one dude that punted $300 to me in a 1-2 nl game with 2-7. UB released last week new NL games that incorporate the deuce-seven rule, where if you win in any way with that hand then you win a set side bet from each player. It was a 6 handed game, $4 per player for the side bet, and the game degenerated into heads up. Thus he could only win my four bucks. Instead he re-raised my pre-flop raise from the big blind, then fired three barrels with middle pair on a J75ccc flop, brick, brick and I didn't want to fold my QcJs. Ty sir. I then made 2.5 hours of a PokerVT on Stud8 cash, playing 10-20. I'm really happy with how that came out. I then played the donkaments, was doing great in four of the six, and only cashed in one for 11th. Sigh.
Thursday was spent at the "best game ever". It was ridiculous. Held in some garage, and unfortunately I'm about to board so can't talk too much about it. Maybe I'll get back to it next blog? Today's Friday and Court and I are at the Charlotte airport about to get on a plane for LA, playing Legends of Poker main event tomorrow.
Peace and good luck,
Devo
Filed under: Uncategorized | 1 Comment »