July 27th, 2011
So I invoked my one time and then busted short of the November 9. Picked a good time to do it too, binking my biggest career score for $607k. Unfortunately due to my dilapidated bankroll I chose to sell off an additional 20% and I swapped out 6%, leaving myself with 34% of the take. Still can't complain though.
I had a good run in the main event. I finished 12th, got some TV time, made a few bucks for wearing patches, am supposedly being invited to a Giants' game, and had a great time in the process. I'm exhausted, but I'm satisfied that my labor finally bore fruit. There wasn't anything else I could have done either. I stuff up to 7m on O'Dea in that spot with my KdQd. I had 3.2m, he had AQ, and I don't think he was folding ever. If I'm deeper I flat pre and make top
pair. After I doubled up to 16m and felt like I was in, I couldn't make a hand and couldn't get them to fold a hand either. It's disappointing to get so close and fall short, but 12th is better than 10th and $130k better than 13th.
Immediately after busting I wanted to go to Laughlin. A bunch of us headed down there and had a great couple nights. Drove home, started packing for the ranch, and hit the road by 5pm the next day.
I'm all about taking the scenic route. We set out for Flagstaff, pulled into town, had no idea how to get to downtown or where to stay, and off the main road see a sign that says "Historical Downtown". A few blocks later down a small street we're there, find ourselves in front of a hostel, decide to check it out, and end up staying there. It was the nicest hostel I've been to. We walked to the bar, then to another, then we put pennies on the train tracks to try and squash 'em, and at they kicked us out of third bar at 2am. Walked home, forgot about the pennies, decided to go looking for them, found 'em, and finally called it a night after a great time.
Up the next morning, walk to breakfast around the corner, and we hit the road on 89 North figuring to get to the ranch eventually. We were first sidetracked by the Sunset Crater National Monument. Tryba and I rolled through there last year and I was stoked to be back with a functional leg. We hiked the lava flow trail and took in a lot of cool stuff.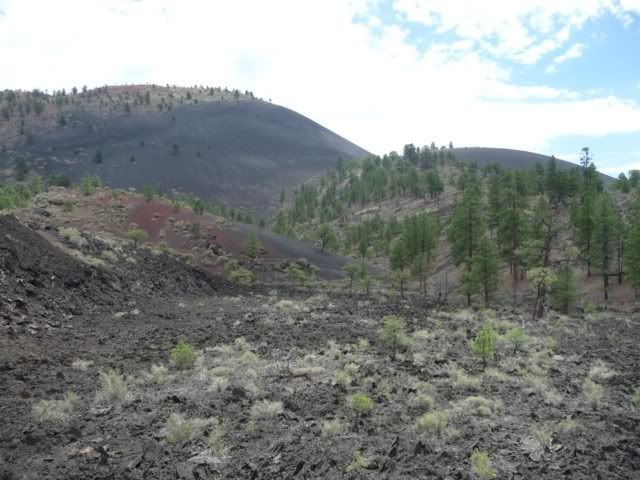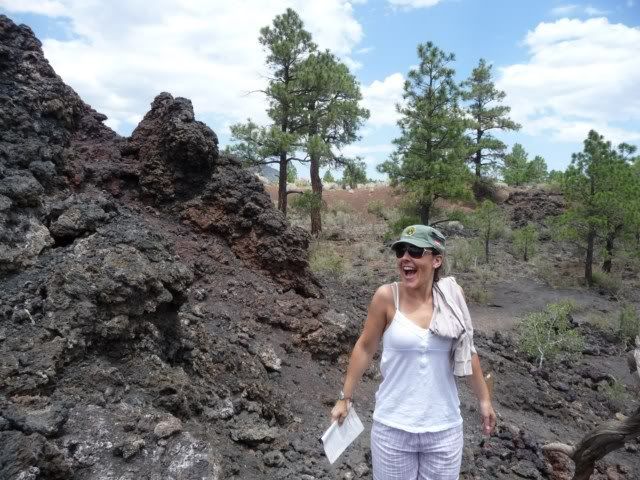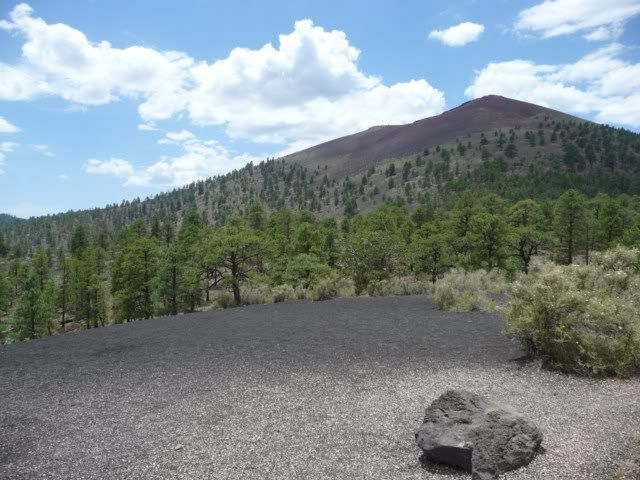 About a thousand years ago the ground rose, formed a cone, and blew it's lid. The Natives in the neighborhood must have lost their minds. Apparently they had enough warning to evacuate as evidinced by the absence of artifacts in the pit houses buried in ash. They even took the timber with them. Over 50 casts of corn have been found in lava rocks around the area, indicating that they threw corn husks into the flowing lava for some reason.
We continued North to the Wupatki National Monument which contains ruins from the Anasazi tribe about 50 years after the eruption. Very cool stuff. Poked around there a bit, Cory fell asleep, so I drove for a while.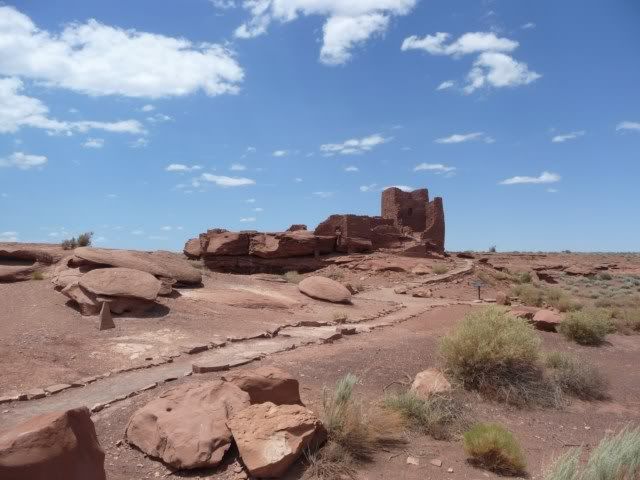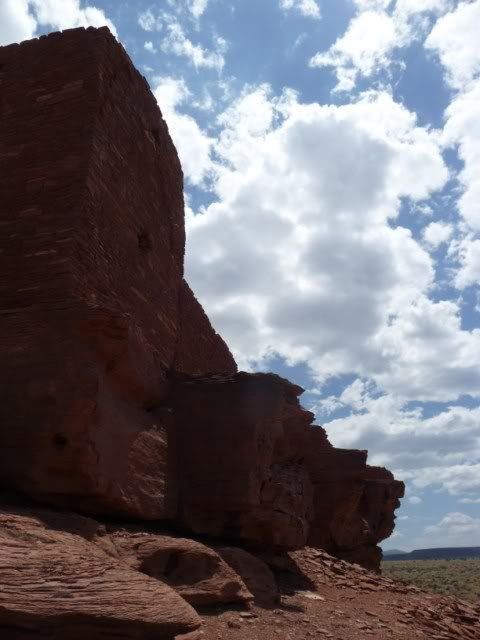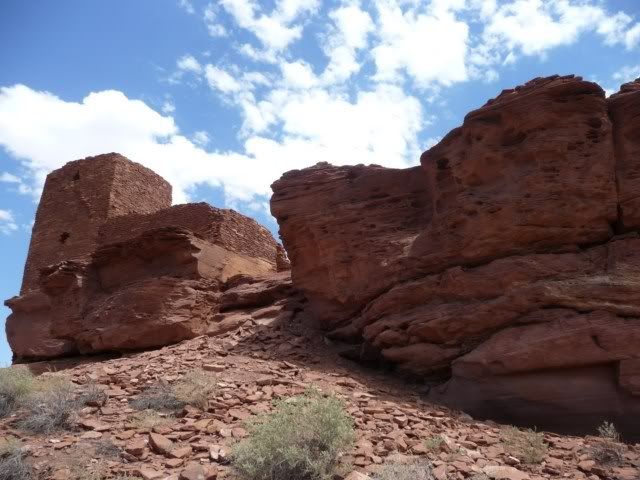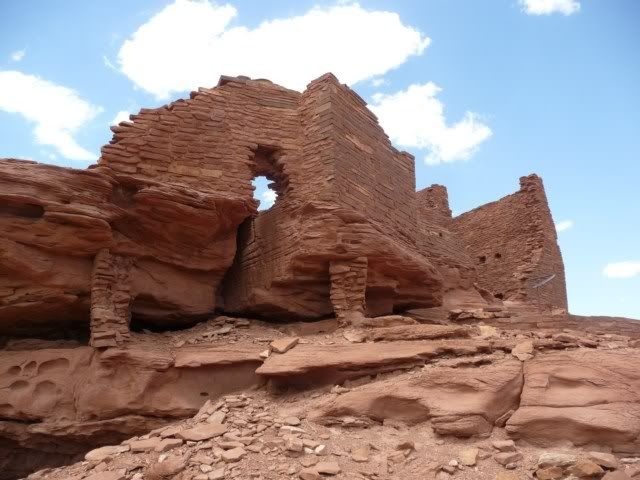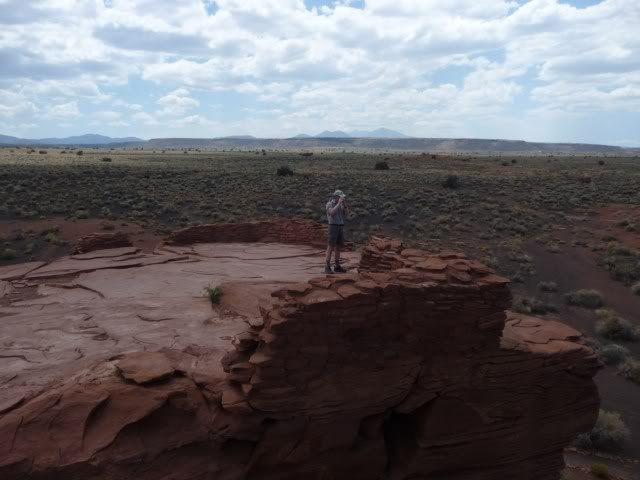 We passed into the Navajo Reservation headed for Four Corners and drove past a sign that indicated dinosaur tracks were to our left. Easy left turn. A lady named Pat welcomed us to the reservation and invited us on a tour of the tracks. More very cool stuff. The area was some old dried out lakefront or watering hole. The tracks were plentiful and diverse. There were skeletons and eggs. About two thirds of the way through she casually mentions that there's a $10 fee per person. Turns out I have $6 in my pocket and Cory has $0. How bout beer or wine? I hand her a bottle and a couple of beers, the friends she's hanging with pop out of their chairs like they're sitting on springs, ask if they can have a beer, and I almost ran out of beer. They got the best of me in the trade for sure but I got a kick out of it.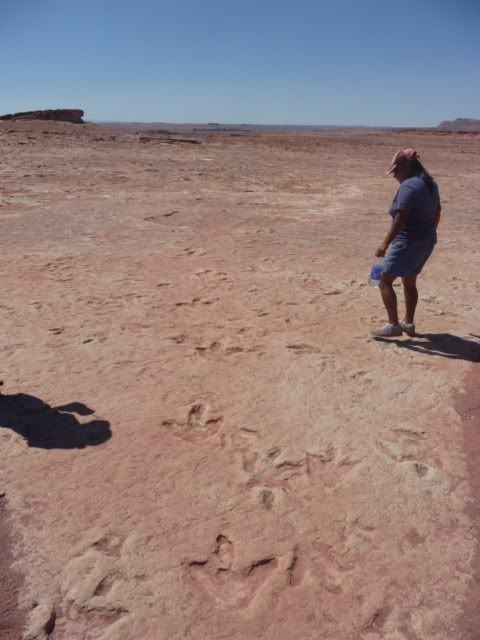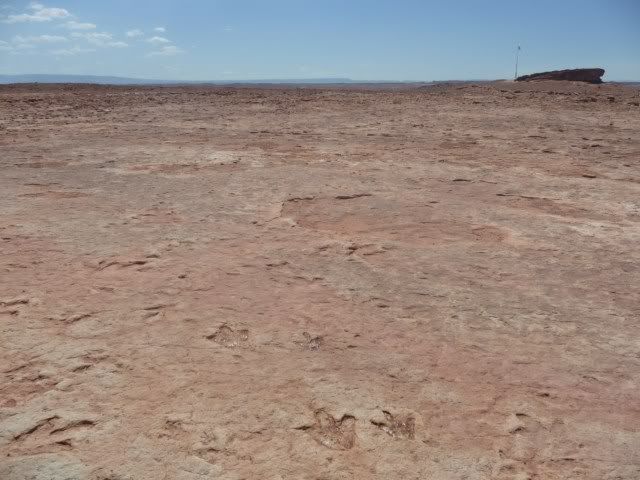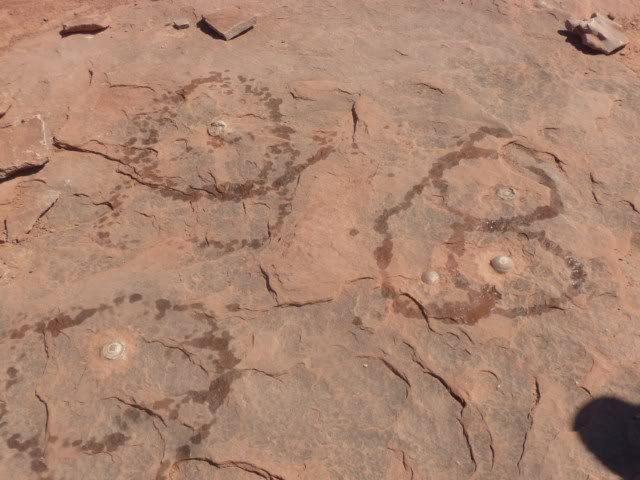 I kept driving, and after about ten miles we realized what idiots we were for not cracking a beer and joining them. I'm getting rusty. Now we couldn't stop at Four Corners because we were out of dollars, alcohol, and wampum. We were forced to continue into Cortez. Had a dang good dinner at some Mexican joint called Tequila's, continued driving, were too lazy to camp, and eventually holed up in Pagosa Springs. Love that town.
Left in the morning and basically drove straight through to the ranch. Colorado is fantastic. It feels great to be in perfect weather at my favorite place with most of my favorite people. It was nice to put a half a million dollar check in the bank before I came here. I haven't acknowledged my cell phone in days, have no idea what I'm doing with my future, and am perfectly content with that.
Still pissed about the actions of my government and can't fathom why people are apathetic about it. Many have mentioned about Canterbury and Black Friday that it's no big deal, it'll be back. It is a big fucking deal though, a lot of people have lost a lot of money because of the actions of their government. It's wrong. The last time I checked the government's job was to protect the freedoms of it's citizens, not take them away.
If I won a bracelet, I would have refused the national anthem. I will give no credit or honor considering my accomplishments to a government that has eagerly tried to take them away for the past five years.
Peace and good luck,
Devo
Filed under: Uncategorized | 5 Comments »