May 4th, 2012
Good news is that I bagged an 8th place for 17.5 points and $2k, good to make me closer to even and put me on my target number for the WSOP-C National Championship.  The bad news is the same; now I still have to sweat it a bit, and finishing 8th is always disappointing.  I busted early enough on a nice afternoon that I made it to downtown Philadelphia intent on spending some quality time in the neighborhood of our founding fathers.
It was great seeing the Liberty Bell, Independence Hall, and wandering around the cobblestone streets that inspired this great nation we have today.  I couldn't help but be sad though with the way things are today.  Our government is so far from where Benjamin Franklin and George Washington intended it to be that it makes me sick.  My feelings of patriotism were both stoked and quenched standing there; it's so depressing to be in the midst of the ideals that founded this nation when the Constitution is daily dredged through the muck of liberalism and big government.  It hurts having my life affected by the policies of a federal government that should be doing nothing but protecting my rights to life, liberty, and the PURSUIT of happiness.
I feel like that's where we went wrong.  Somewhere along the way people translated that statement to mean entitlement.  Like the government owes them happiness.  Somewhere along the way the government entered the business of legislating morality, because that helps make people happy.  Or is supposed to anyways.  As intended, this government would be 90% smaller and do nothing other than defend the Constitution and the States themselves, yet in this day and age we've all forgotten the 10th amendment, the last thing the founding fathers wanted us to be left with moving forward in the birth of this country:
The powers not delegated to the United States by the Constitution, nor prohibited by it to the States, are reserved to the States respectively, or to the people.
That means that every single thing the government is doing now that the Constitution didn't say it's supposed to be doing, it shouldn't be doing.  That's the job of the States.  Utah don't want online poker?  No problem, that's Utah's business.  Move out of Utah if you want to.  It's not the job of the United States to be doing that stuff.
Anyways, it was a good afternoon. Here's some pictures I took: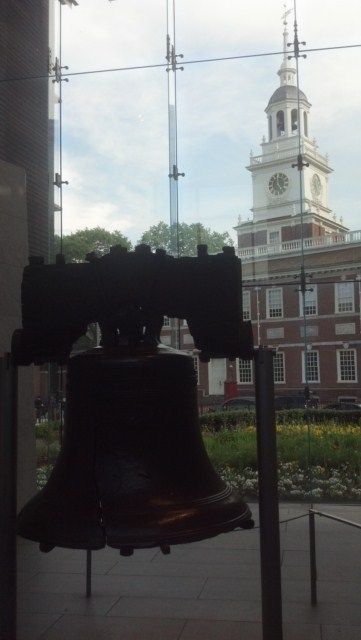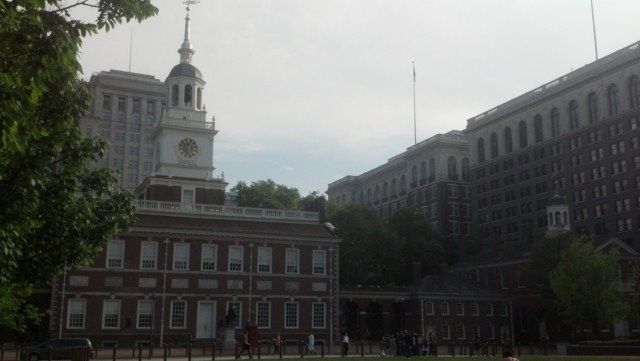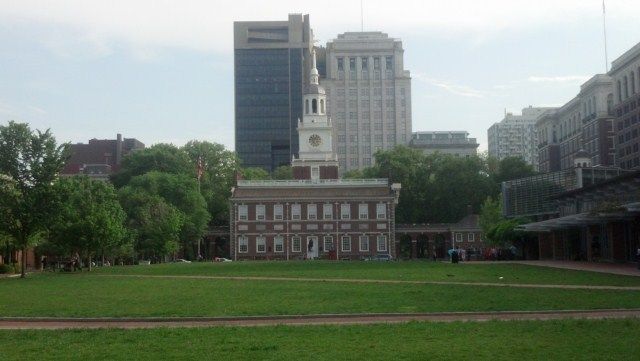 Independence Hall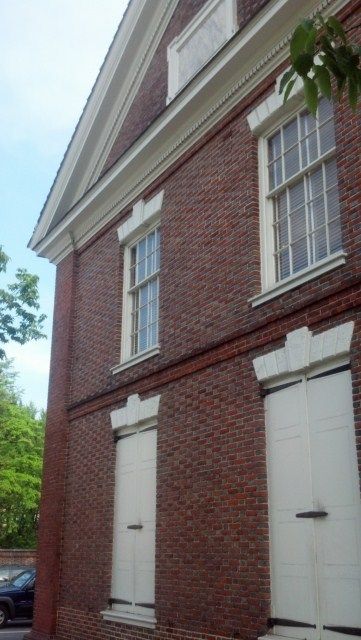 Old Quaker Meeting House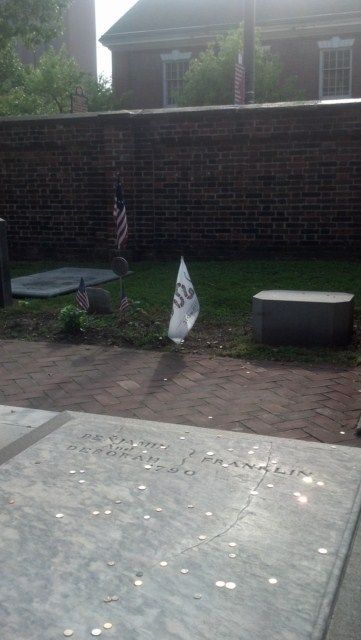 Benjamin Franklin's Grave in Christ Church Cemetery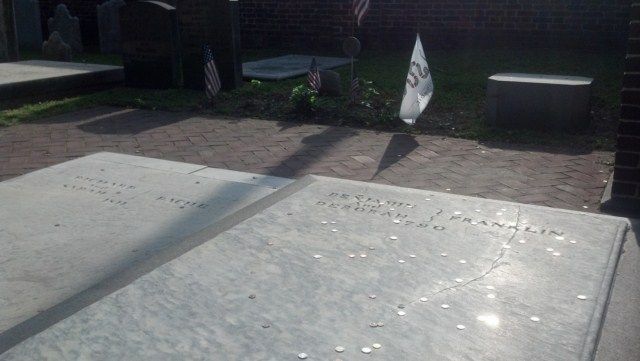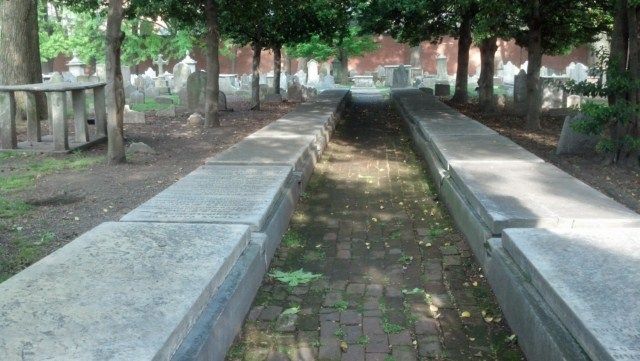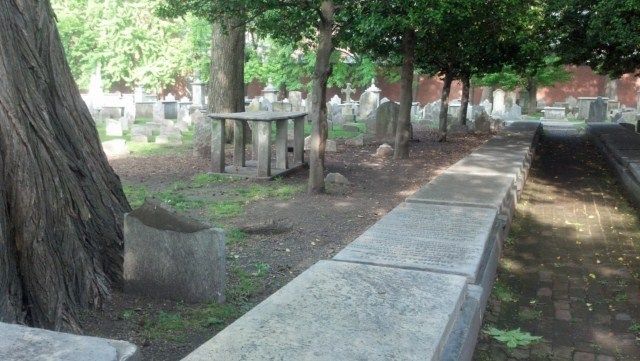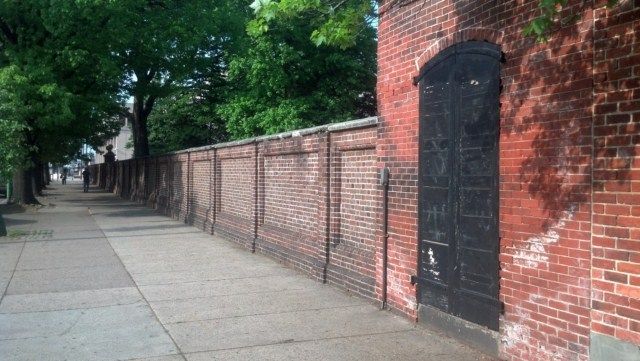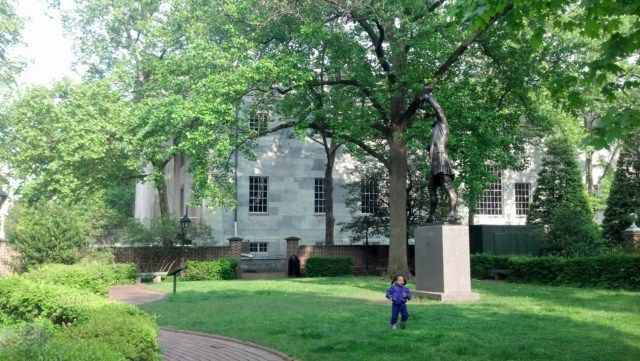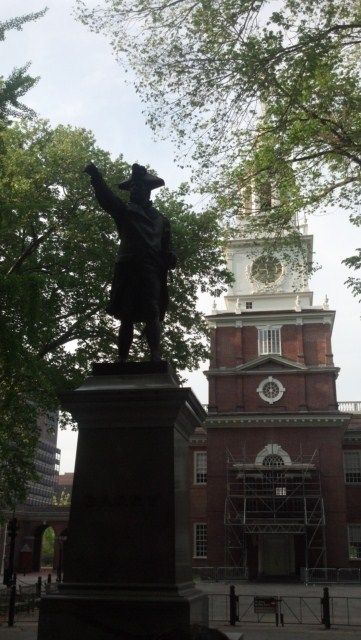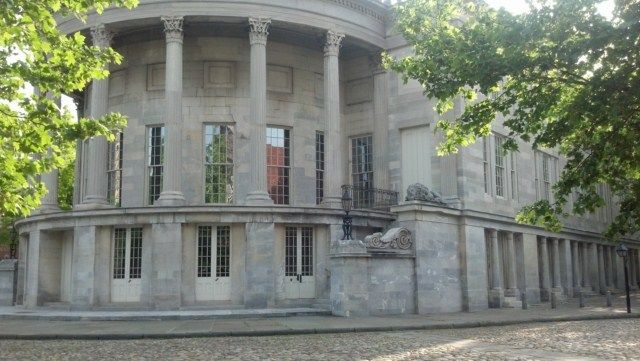 I have no idea what this building is, but the marble work is amazing. Ribs on the lions and everything.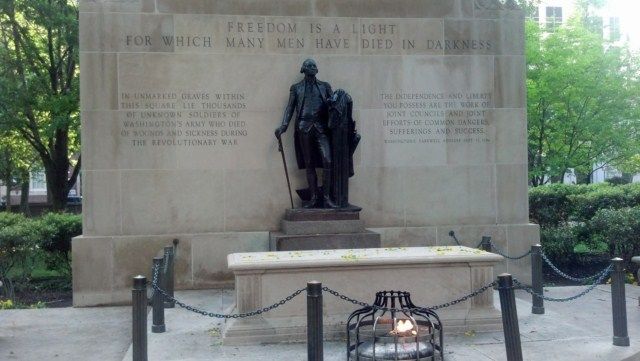 Washington Square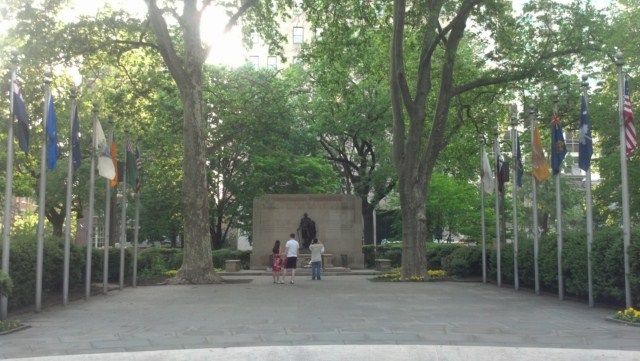 Peace and good luck,
Devo
Filed under: Uncategorized | No Comments »