August 30th, 2012
This is the best way I know to take you through the adventures I've been on the last six weeks. Enjoy!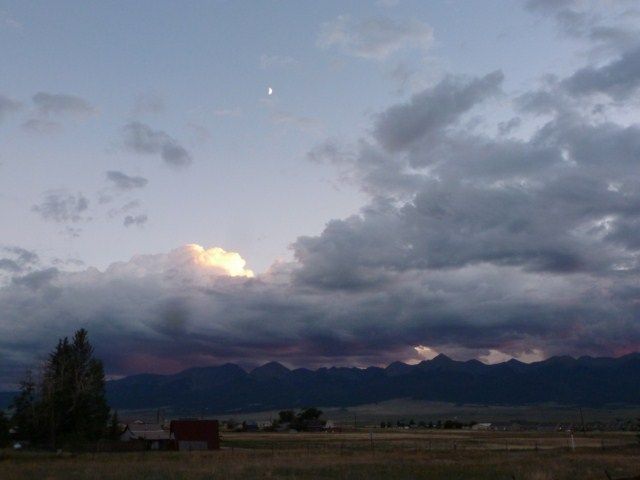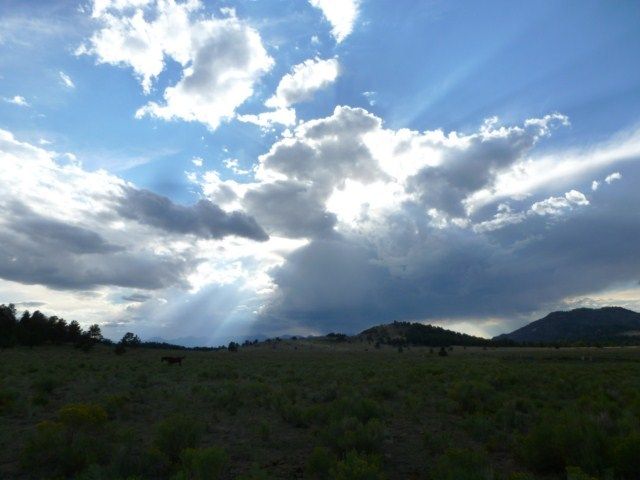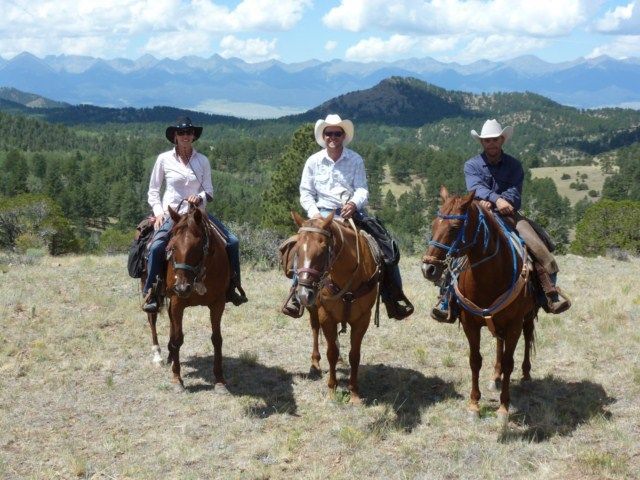 Wendy, myself, and Carl at my favorite viewpoint on the ranch. This is on the center ridge line in the previous picture.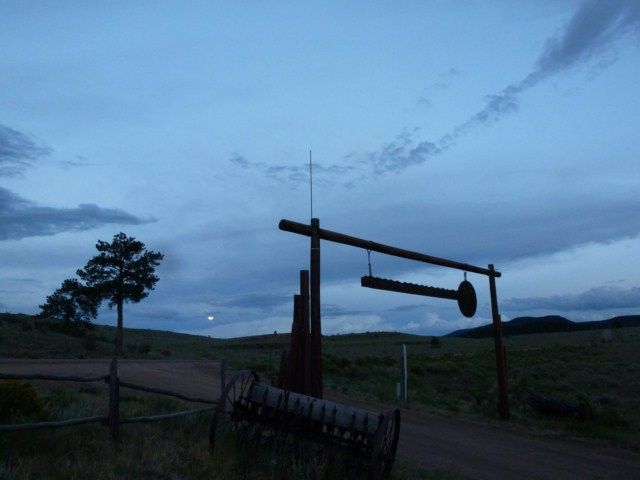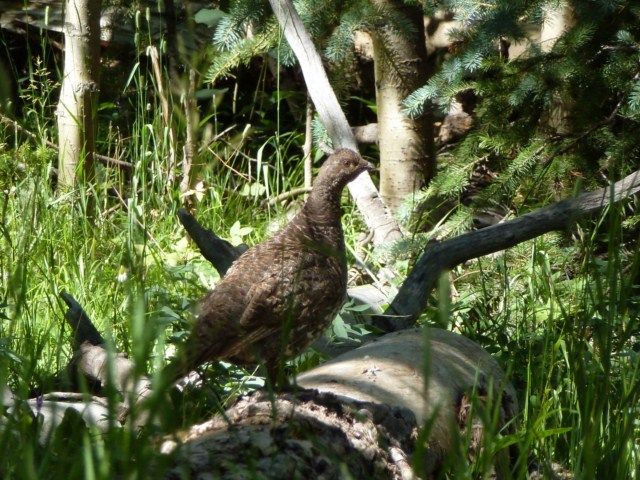 Dusky Grouse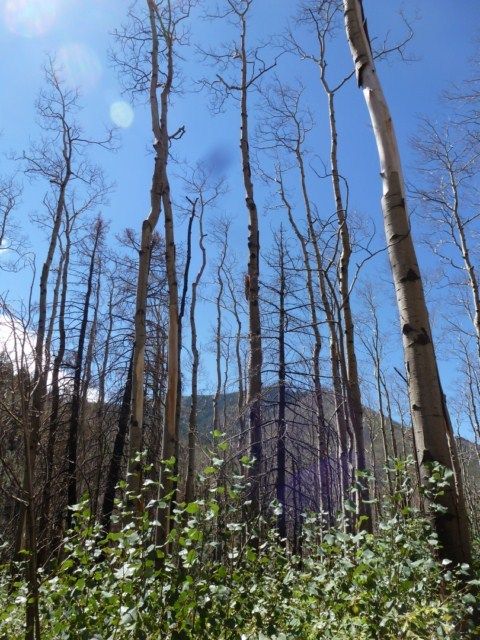 This is on the West side of Medano pass. There was a big fire there two years ago, this shows the resiliency of the Quaking Aspen tree. They are one of the largest living organisms in the world, entire groves sharing the same root system. Since everything that we perceive as a tree is really a branch, the Aspen loves fire, clearing the forest and leaving the trunk of the Aspen underground, ready to send saplings skyward.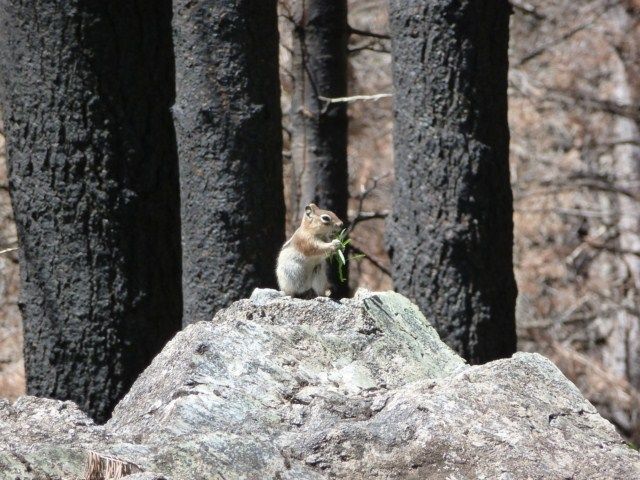 Bad day for a beaver. Chew a tree down only to have it fall into another tree and be irretrievable.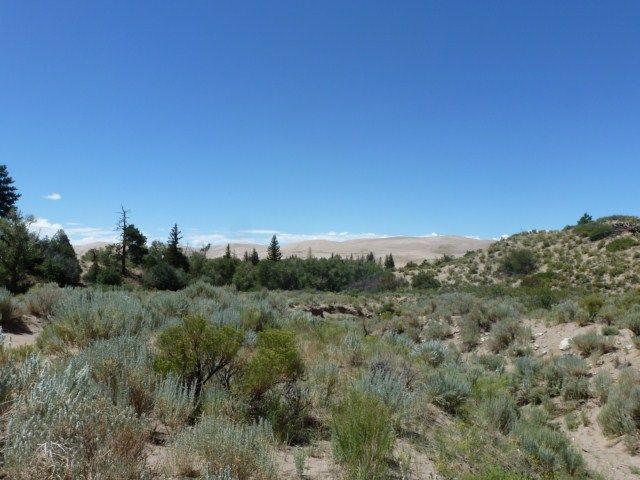 Coming into the Great Sand Dunes from the East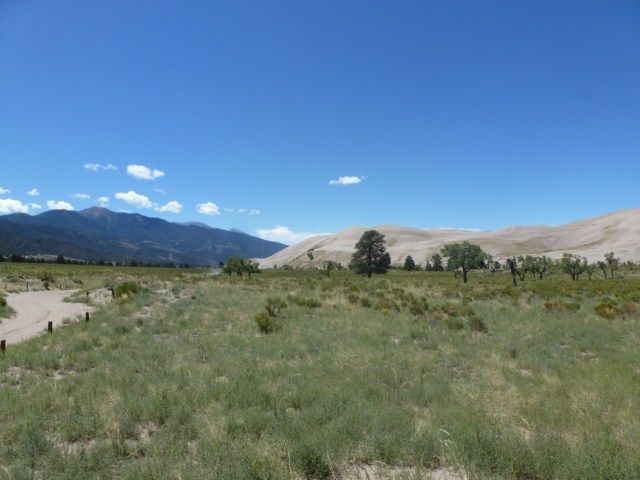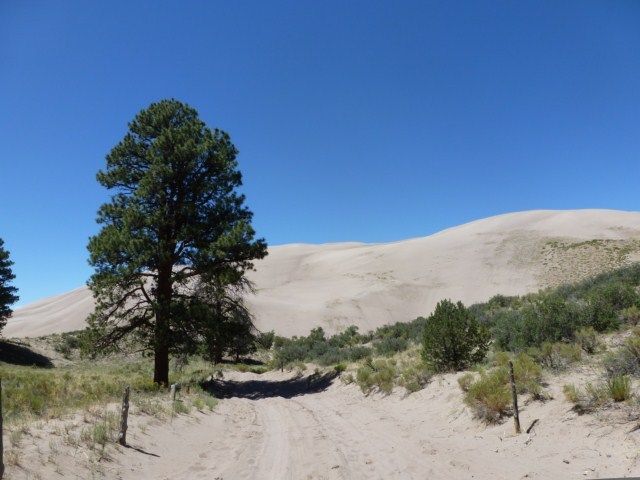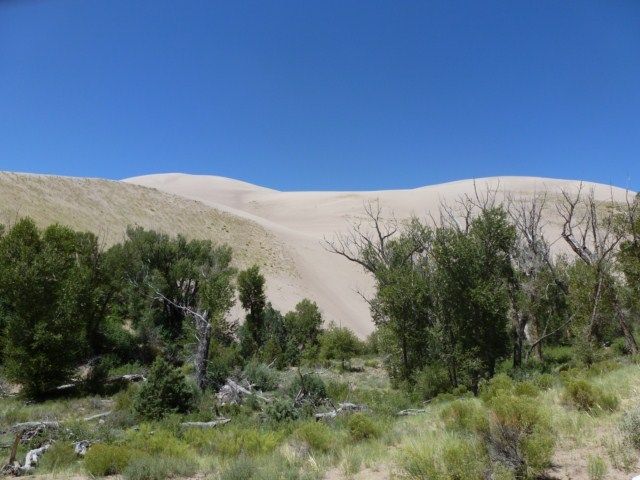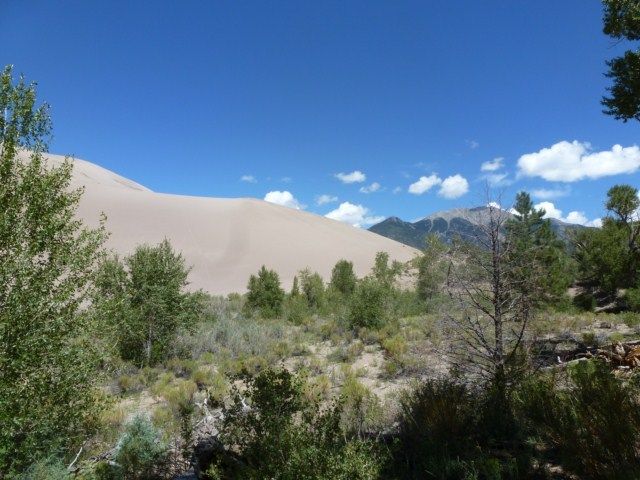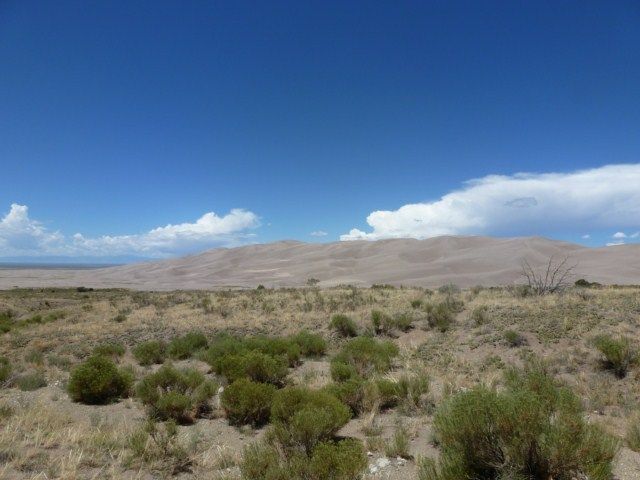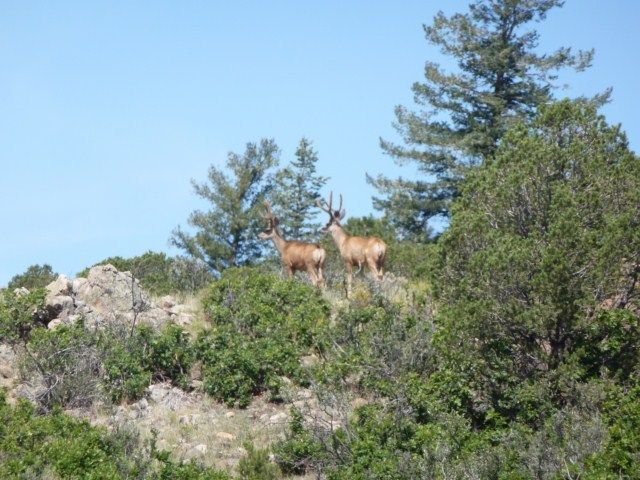 Mule Deer bucks on the ranch.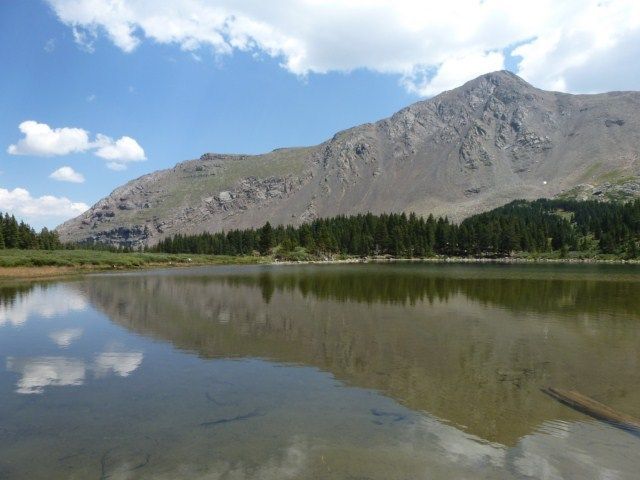 Upper Lake of the Clouds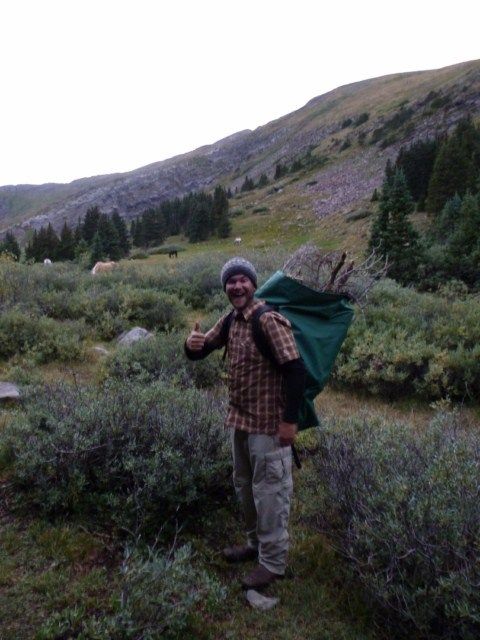 He's a lumberjack, and he don't care.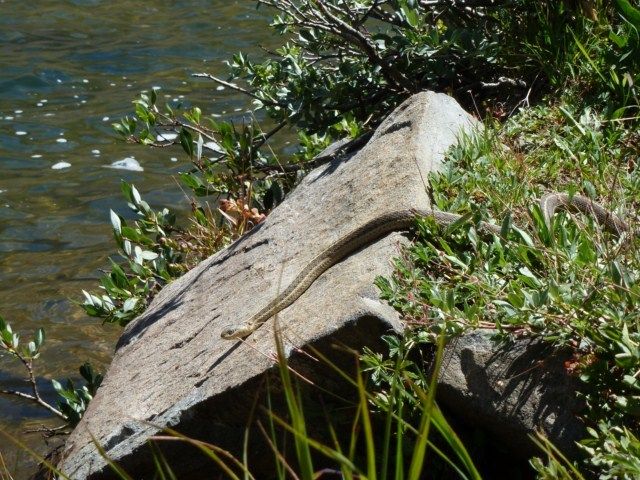 Common Garter Snake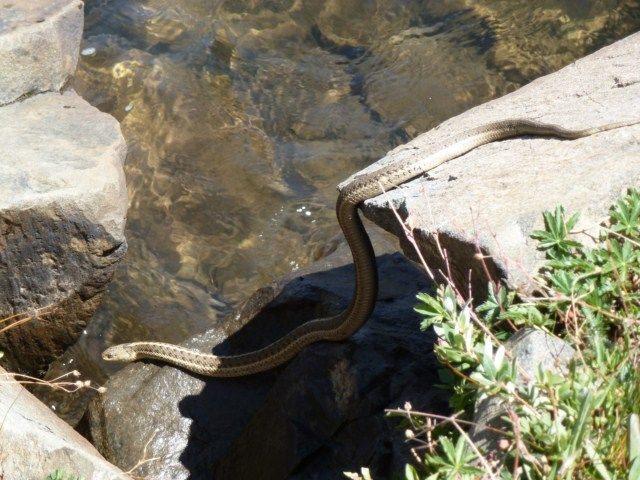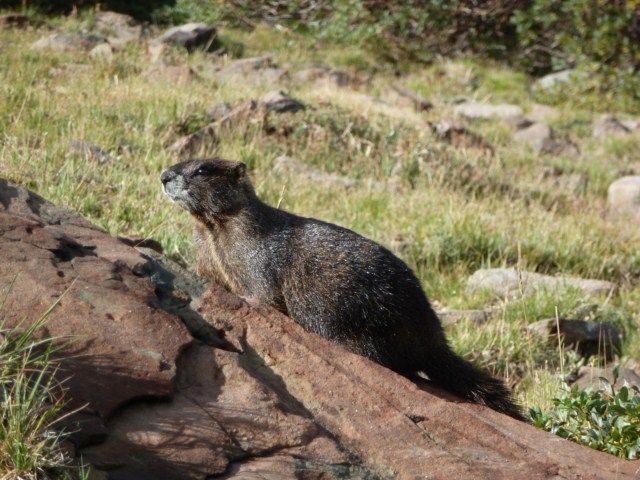 Yellow-bellied Marmot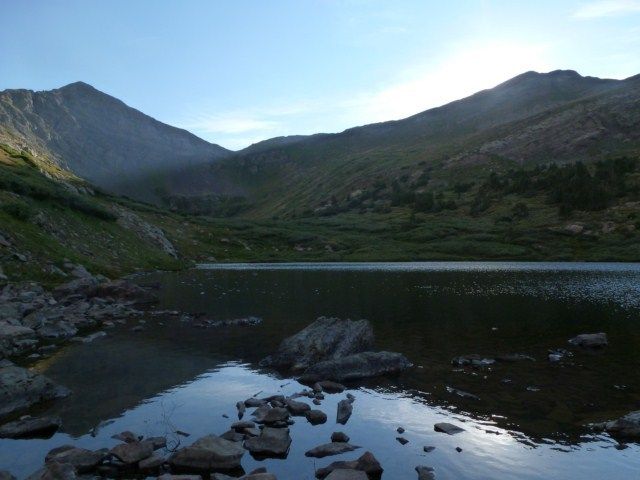 Commanche Lake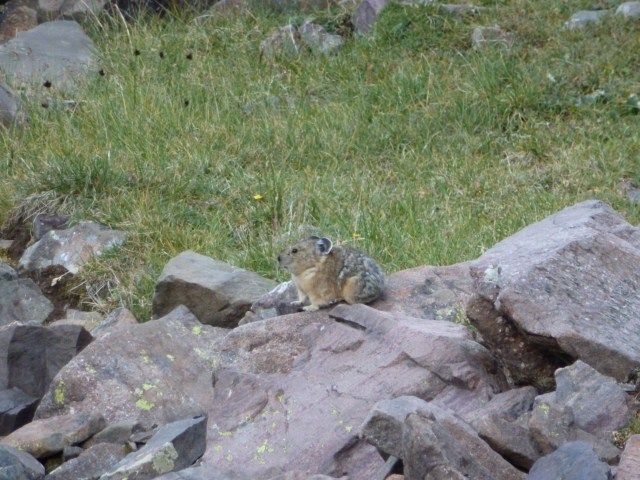 Pica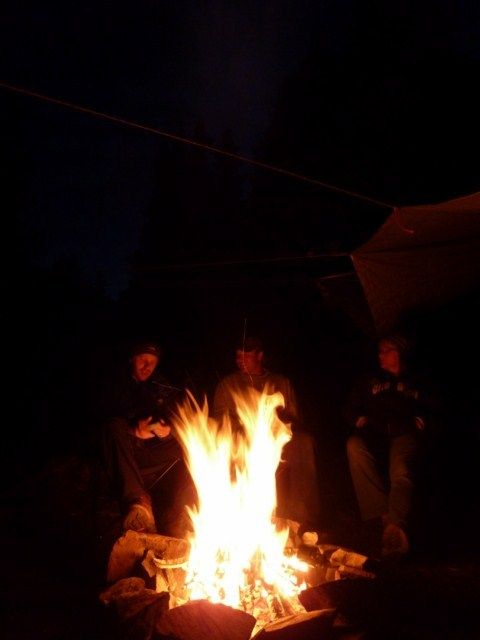 Clients around a campfire in Commanche Basin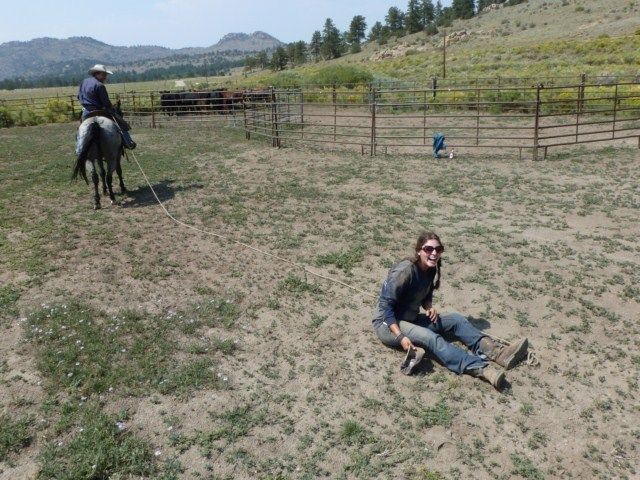 Alicia filled in as a cow for Cowboy Weekend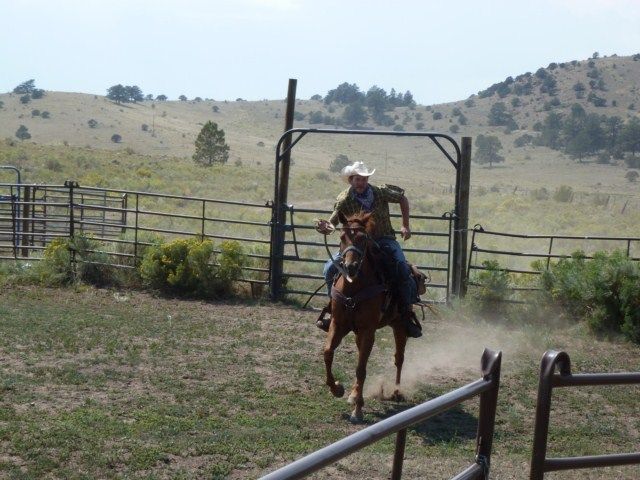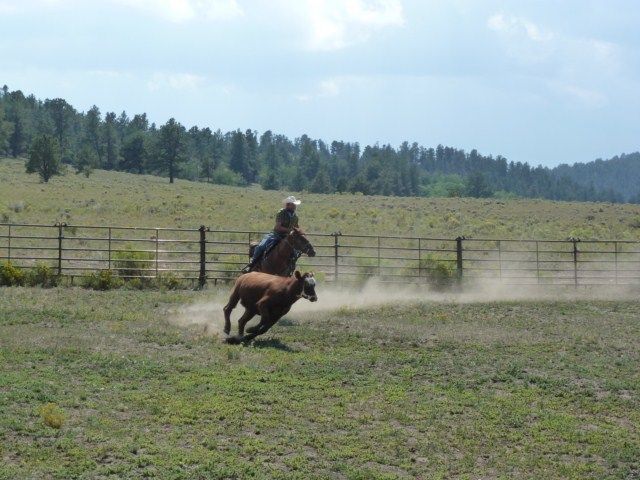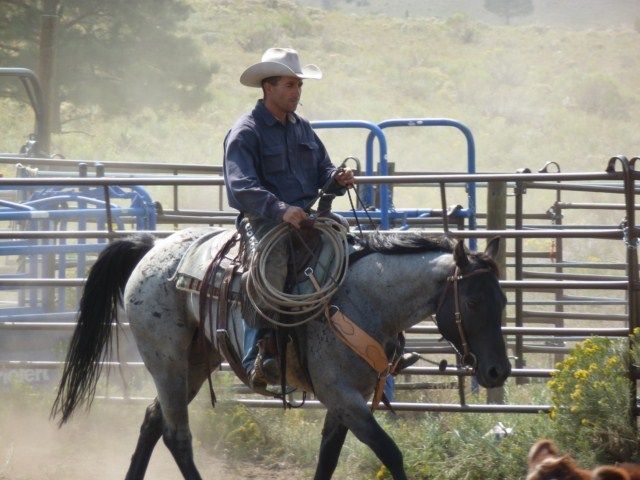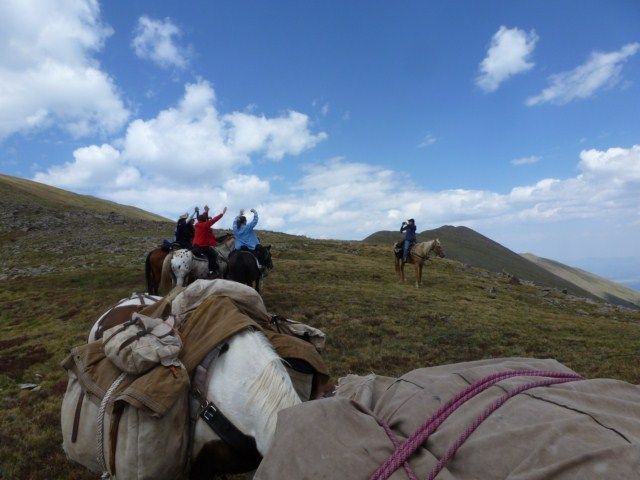 Did a 5 day packtrip to the hot springs with 7 ladies, this is on Cotton Pass at 12,750′.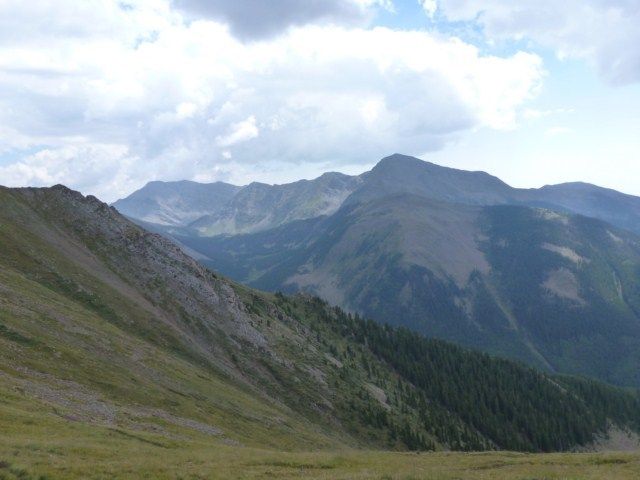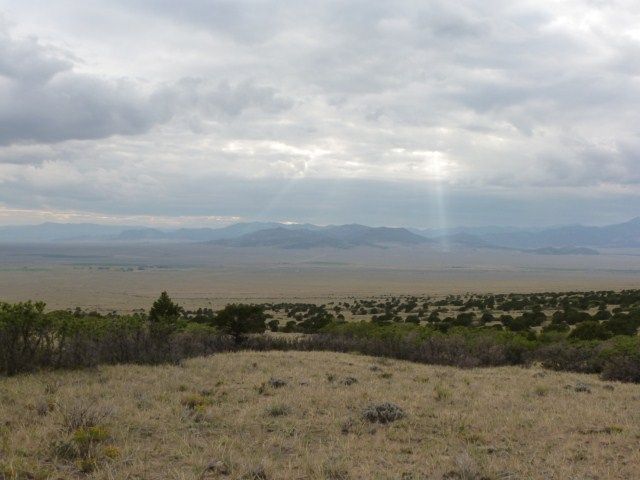 Hiked to The Orient Mine to see 250,000 bats pour out of an old mine shaft, this was my view of the San Luis Valley on the way up.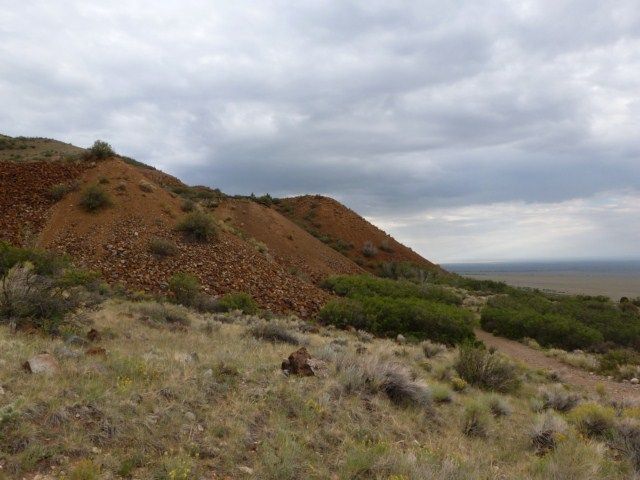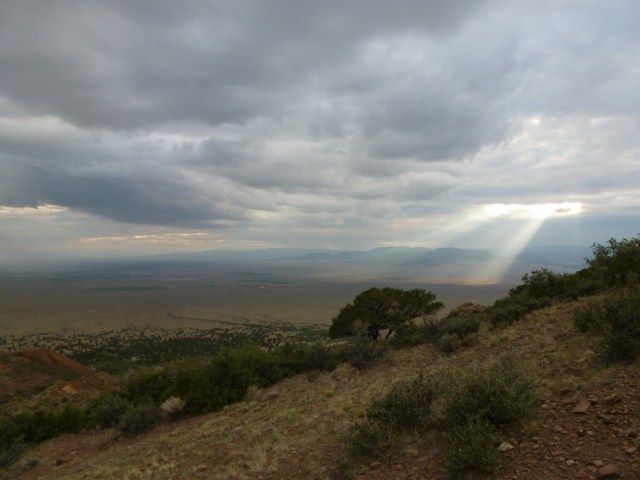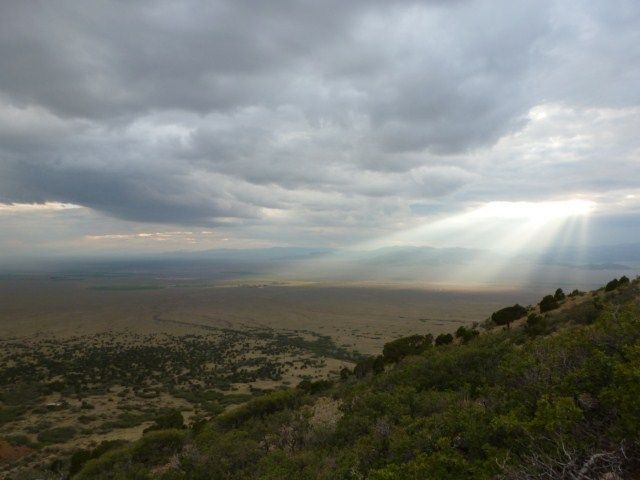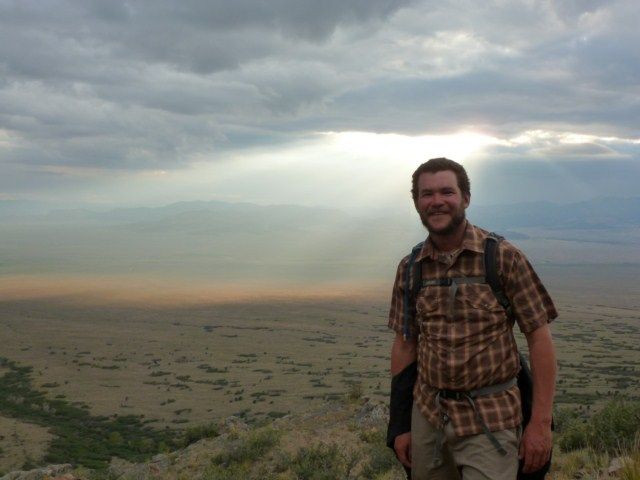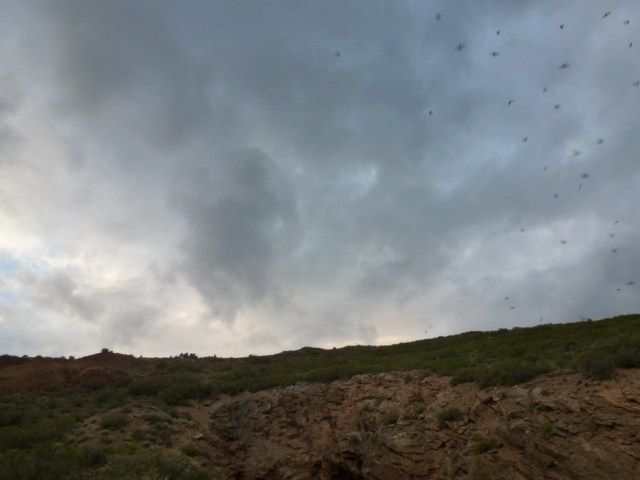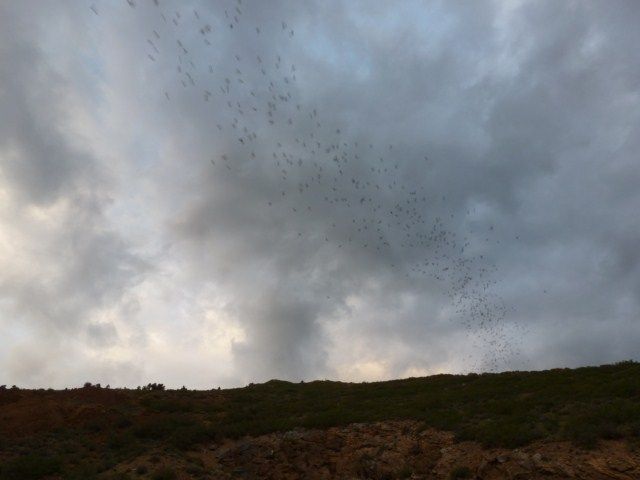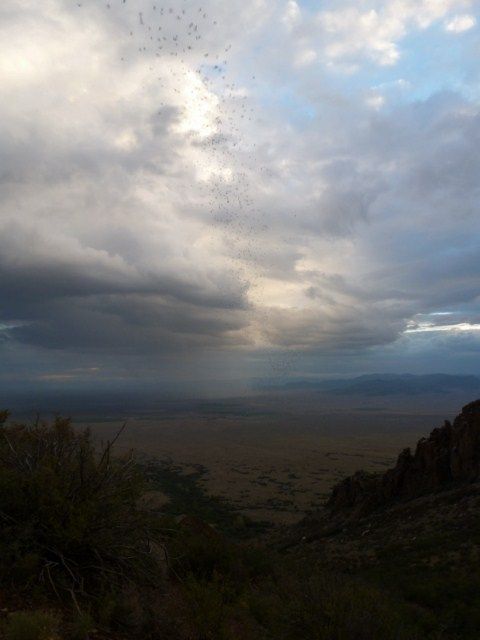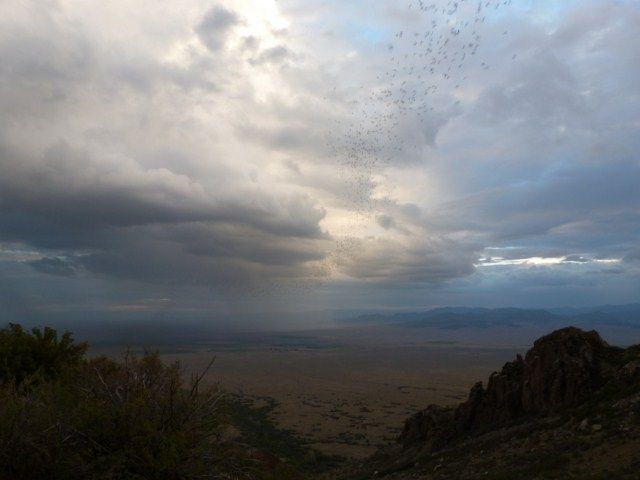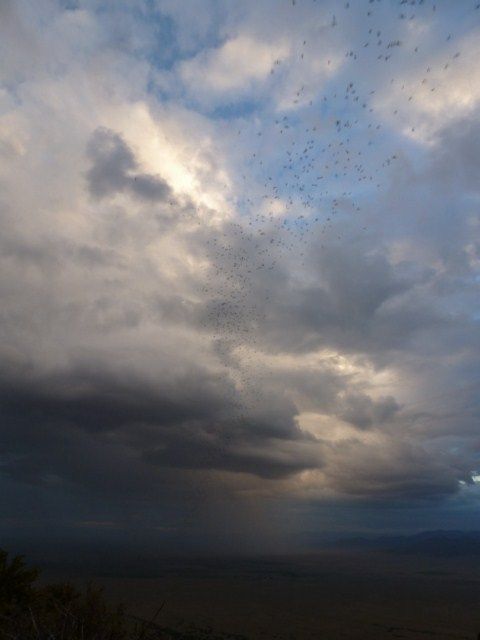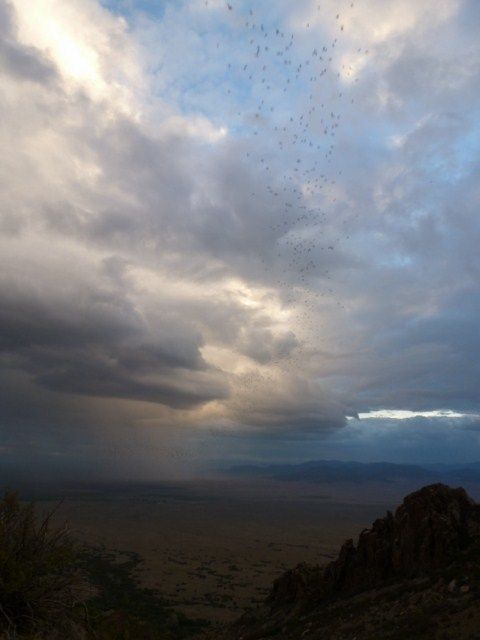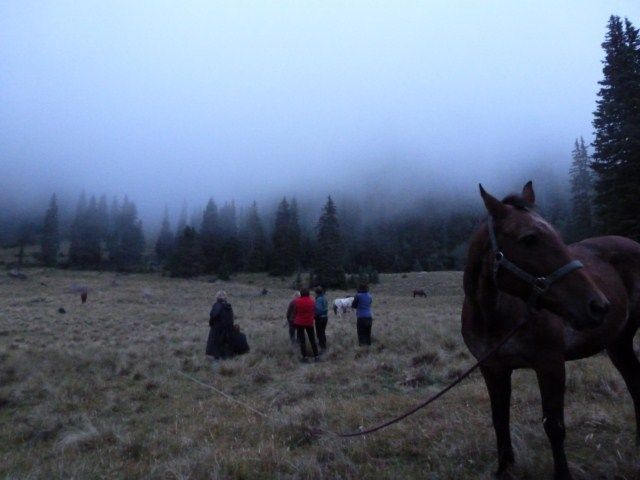 Thursday evening in Horsethief Basin. That night one lady dreamt of life with the Ute Indians who proliferated the area pre-Western culture. Barb heard horses galloping by when all our horses were soundly picketed in the meadow. Another gal dreamt of being strangled. We woke to a strange fog and rain that stuck with us for the rest of the day.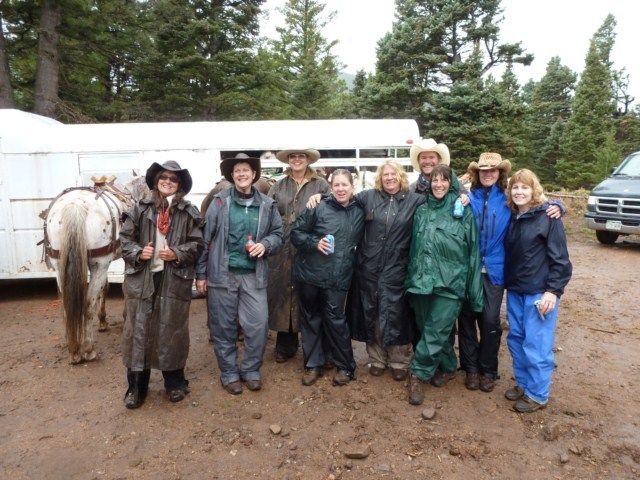 Out safely at Gibson Trailhead.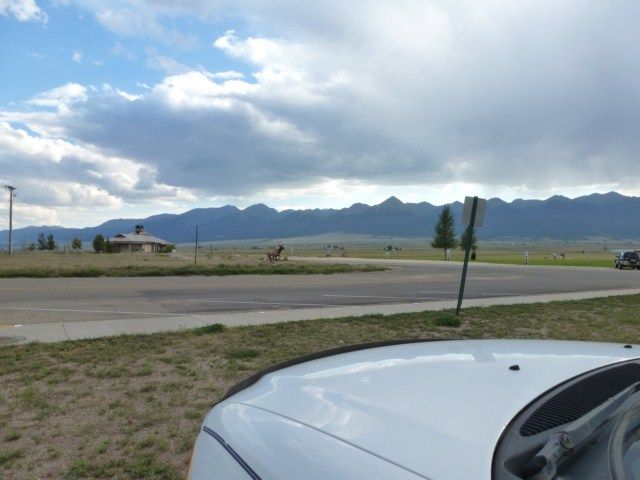 Hanging out at the bowling alley in town, I step outside with my friend who wants a smoke, and we see the first elk in town that anybody's ever heard of. He was freaked out.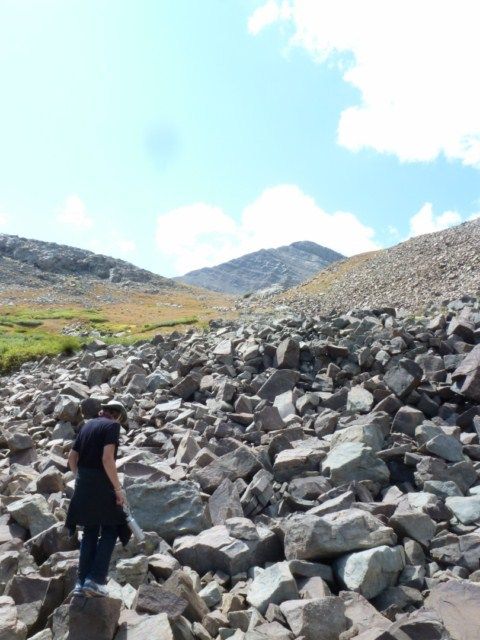 Led a 3 day to Lakes of the Clouds the next day, decided to attempt to climb Cloud Peak on day 2.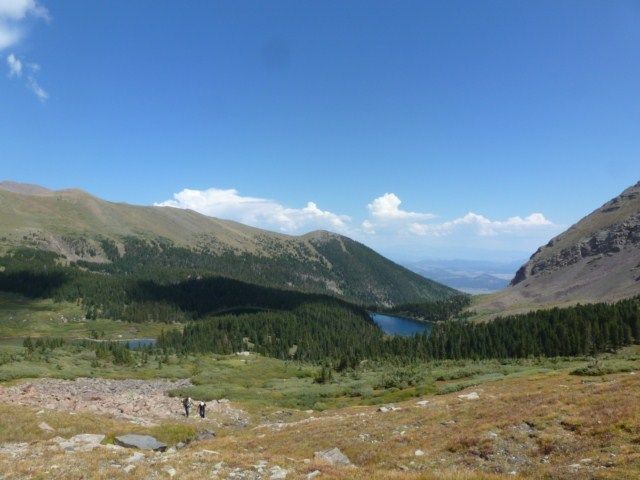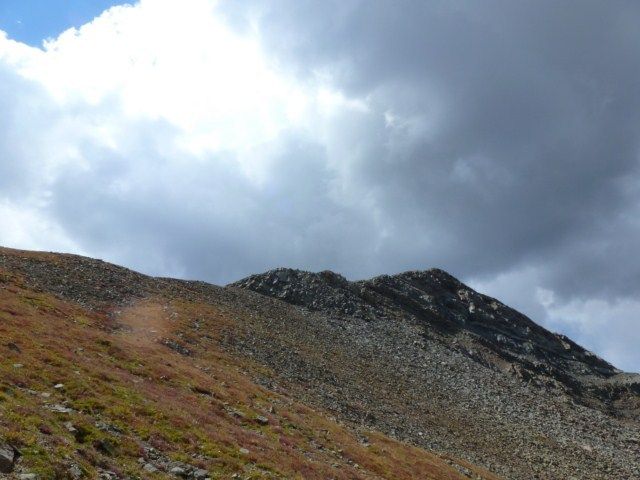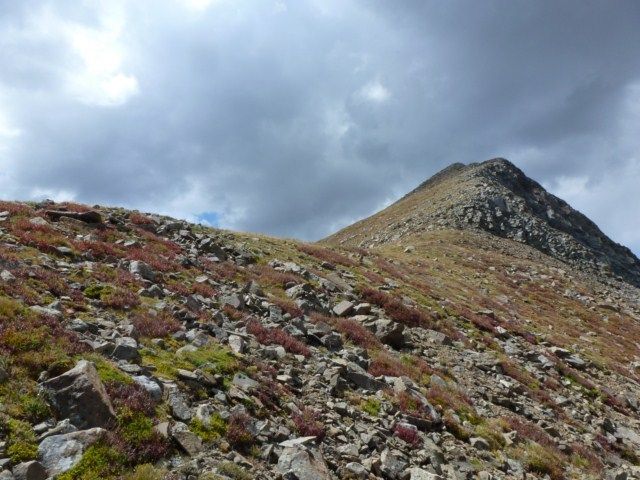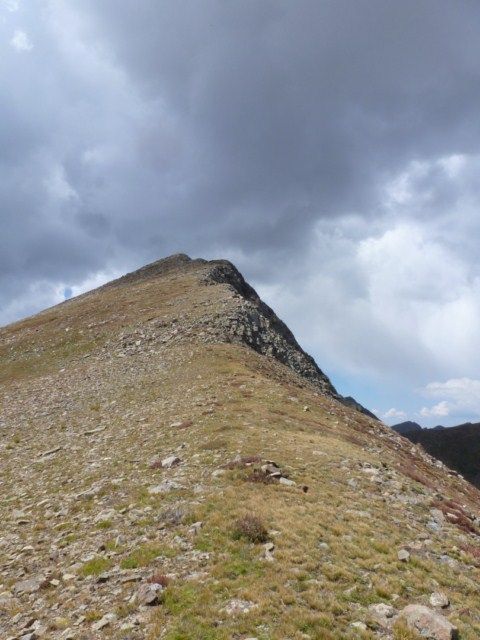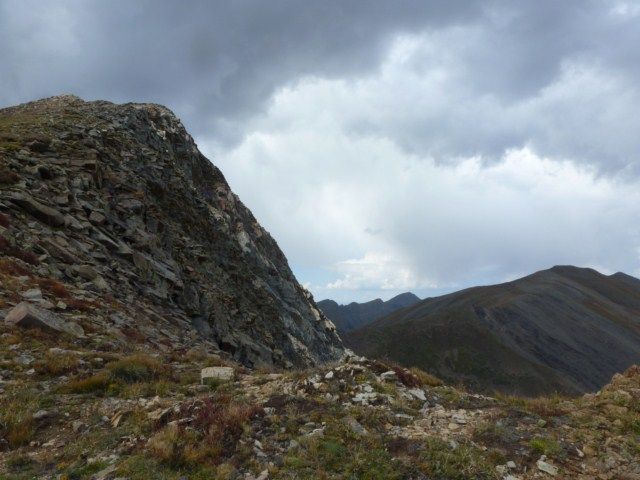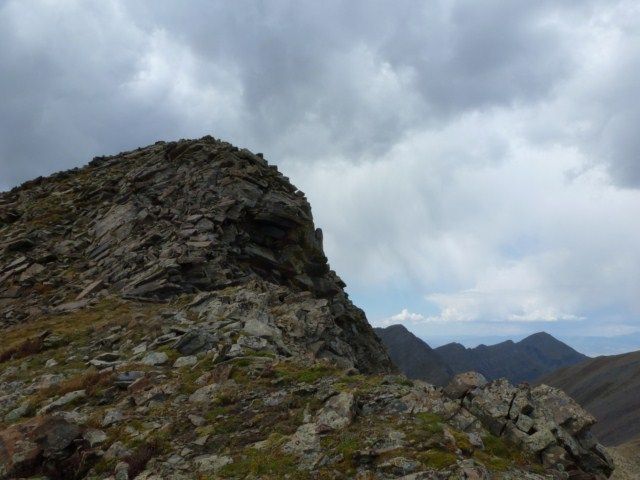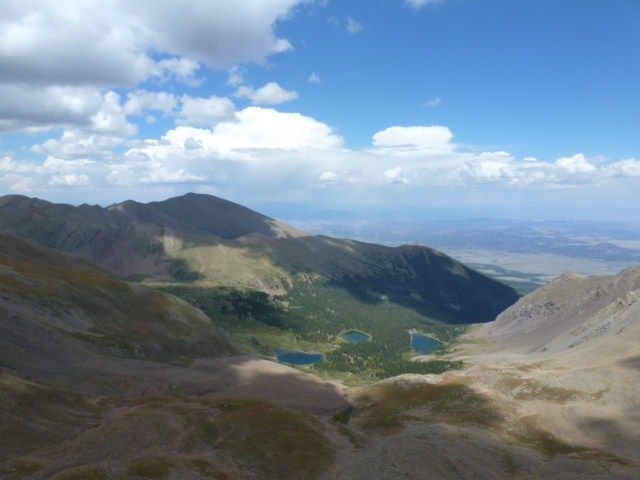 I made the summit! My view from the top, starting Northeast and moving right.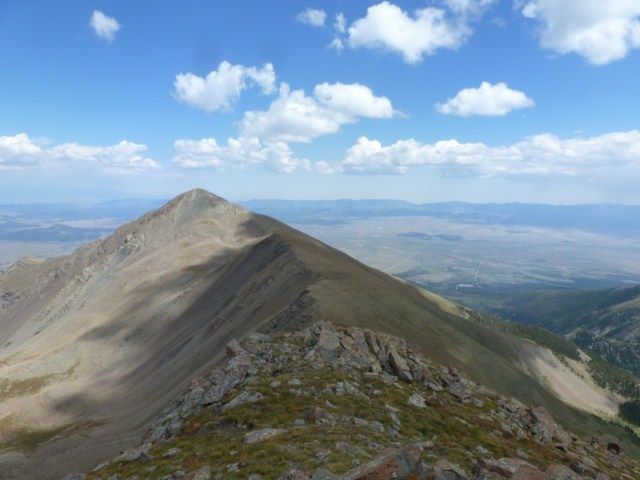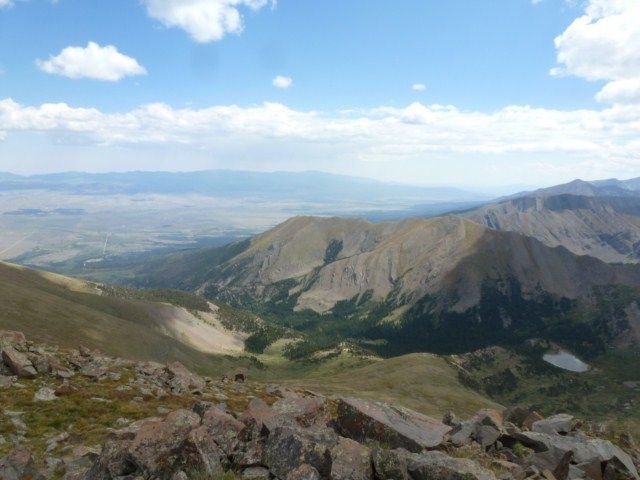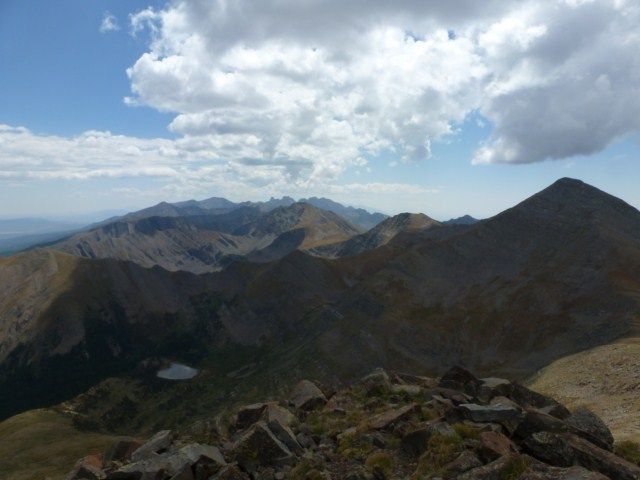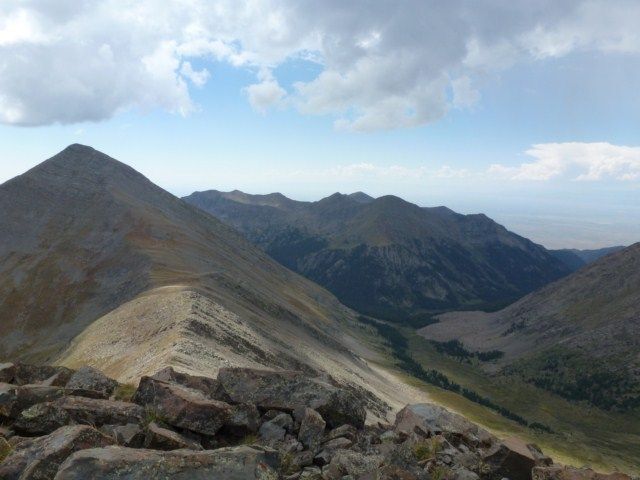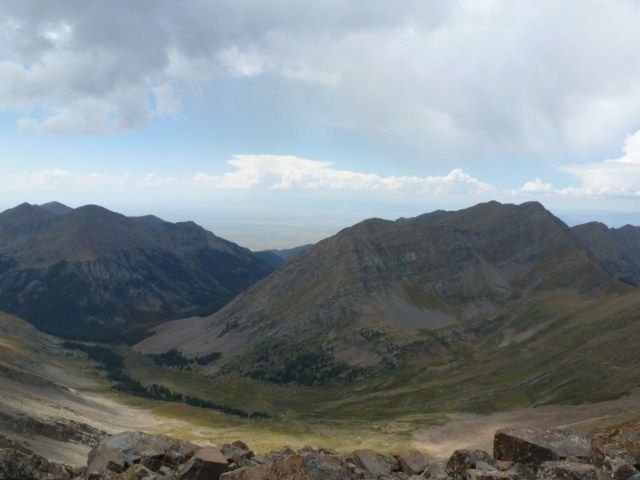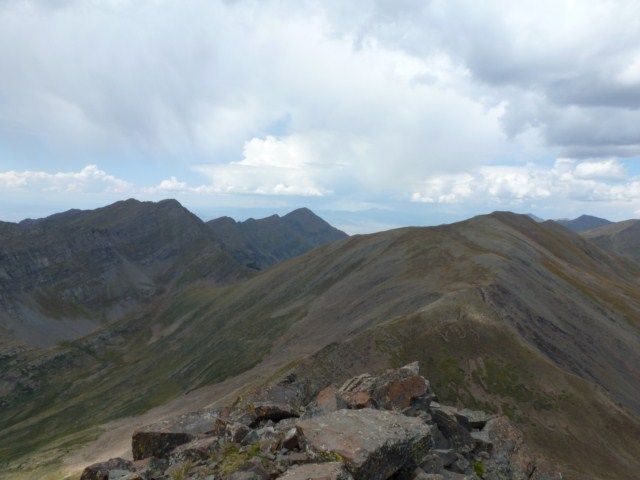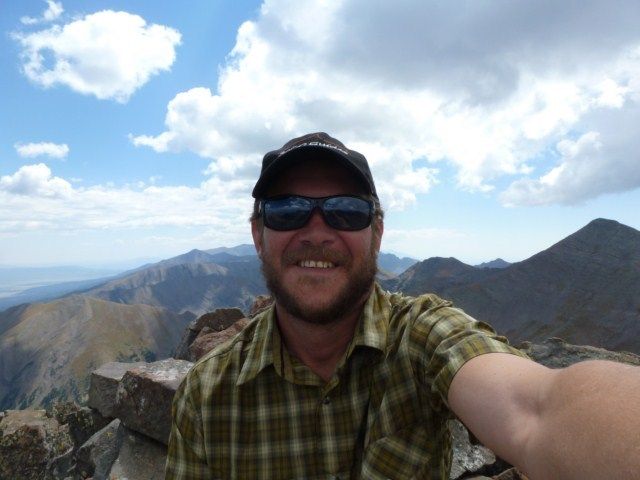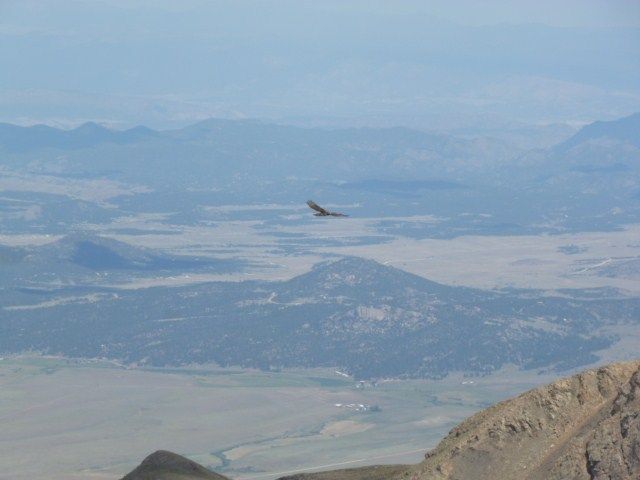 Couldn't identify this guy. Female Red-Tailed Hawk is my best guess.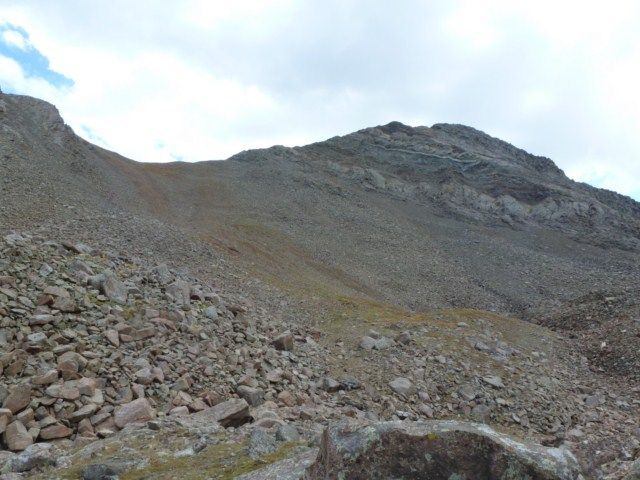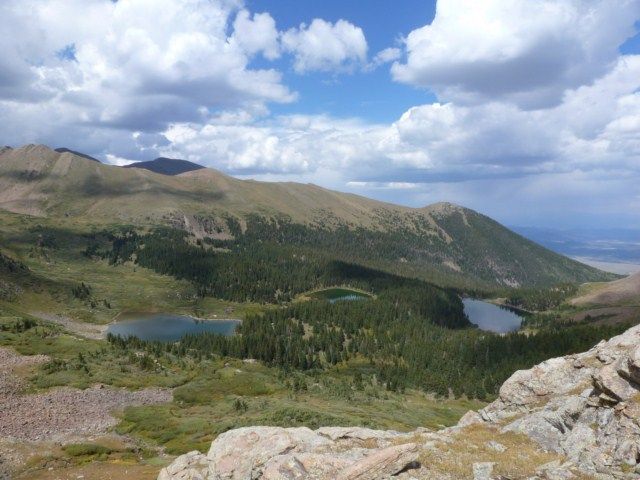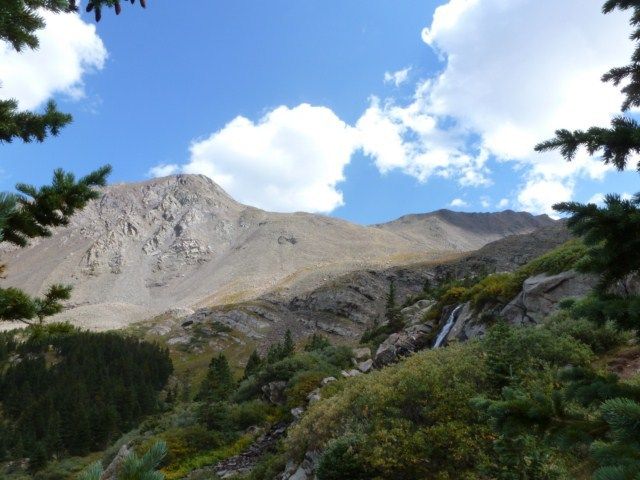 It feels really good looking at a mountain and being able to say, "I stood on top of you!"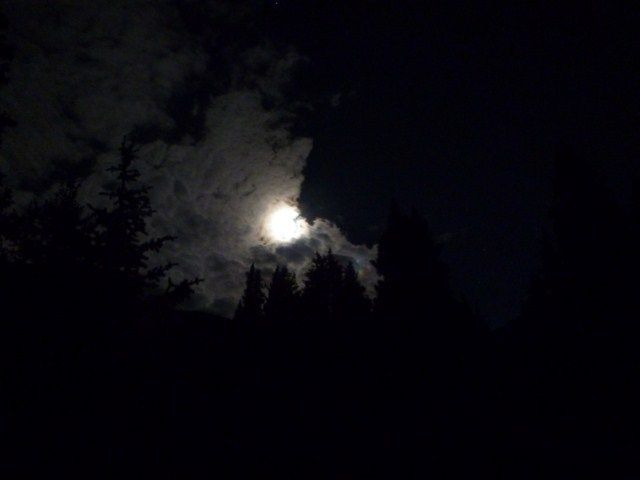 Moonrise that night, took an 8 second exposure at f6.3 to get this one.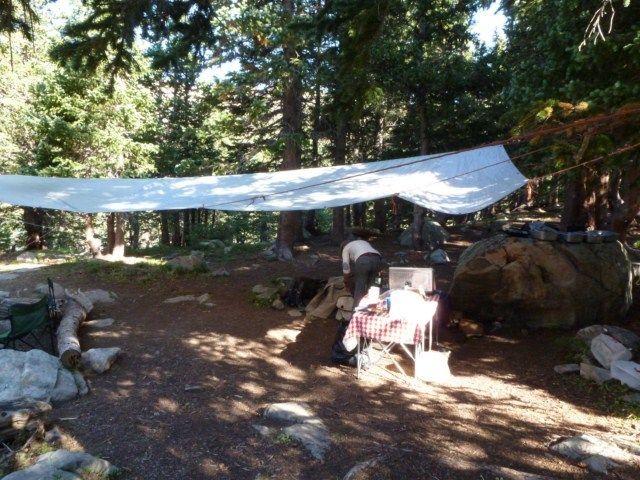 Base camp at Upper Lake of the Clouds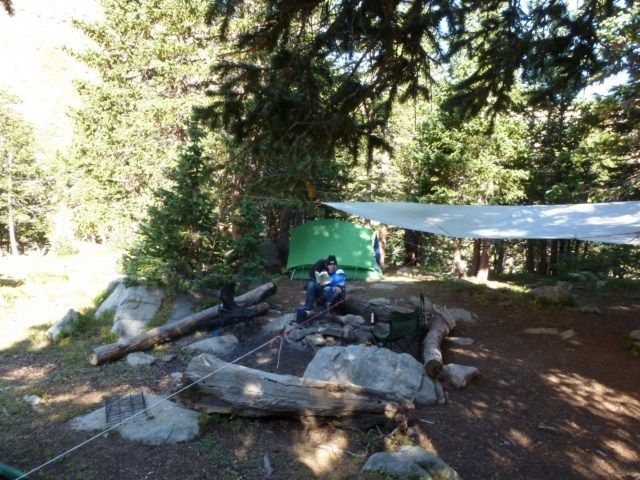 Hope you like.
Peace and good luck,
Devo
Filed under: Uncategorized | 2 Comments »